Bernie Sanders Endorsements: Raul Grijalva First Congressman To Back Democratic Candidate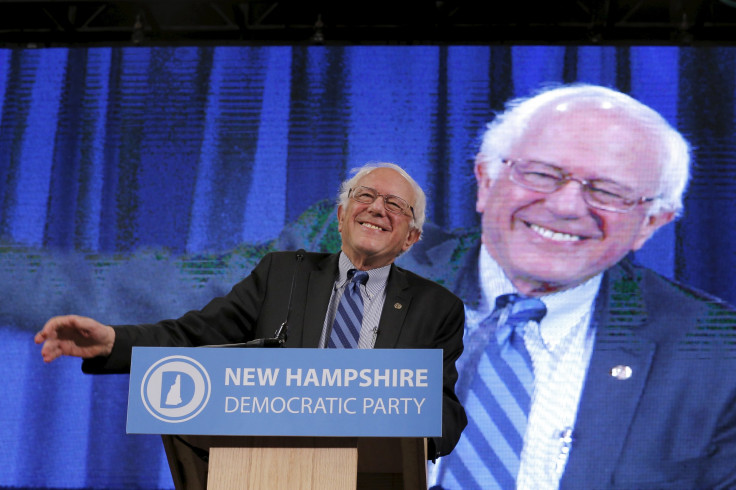 Democratic presidential candidate Bernie Sanders is getting his first congressional supporter this week. The Los Angeles Times reported exclusively Wednesday that Rep. Raul Grijalva, D-Ariz., will publicly back Sanders at a rally Friday night in Tucson. Once Grijalva declares his endorsement, the Vermont senator will be tied with rival Martin O'Malley, a former Maryland governor, at one in Capitol Hill supporters.
Grijalva is in his seventh term and serves as co-chairman of the Congressional Progressive Caucus, which Sanders (then a congressman) and five others established in 1991, according to CNN. Grijalva also belongs to the Congressional Hispanic Caucus -- a connection the Times suggested Sanders could play up to campaign among Latinos. The two previously worked together on a set of bills banning private prisons.
Even with Grijalva on his side, Sanders remains far behind the front-runner, former Secretary of State Hillary Clinton, who has been endorsed by at least 30 senators, 100 representatives and nine governors, according to FiveThirtyEight's tracker. Vice President Joe Biden, who has not announced his intentions, has the support of his home state governor, Jack Markell of Delaware, and the state's three-man congressional delegation, if he runs. O'Malley's only declared supporter in Congress is Rep. Eric Swalwell, D-Calif.
On the Republican side, former Florida Gov. Jeb Bush is leading with the backing of about 20 representatives and three senators. (Not including his own, since one is a Democrat and the other is Marco Rubio.)
Sanders has the support of 25.3 percent of likely Democratic primary voters, second to Clinton's 43.5 percent, according to the HuffPost Pollster, which aggregates opinion poll data. Biden was in third place with 20.4 percent. O'Malley, former Virginia Sen. Jim Webb, former Rhode Island Gov. and Sen. Lincoln Chafee and Harvard professor Lawrence Lessig all had 1 percent or fewer of the vote.
Sanders may be lacking in political endorsements, but he's got several celebrities on his side, including comedian Will Ferrell, actor Justin Long, Apple co-founder Steve Wozniak and musician Yoni Wolf.
© Copyright IBTimes 2023. All rights reserved.