Bernie Sanders News: Florida Man Gets 15 Months For Violent, Anti-Semitic Threats Against 2020 Contender
A Florida man will serve 15 months in prison for violent and disturbing threats made towards Sen. Bernie Sanders of Vermont.
Robert Pratersch, 58, of Kissimmee, was sentenced Friday for a series of three voicemails left at the Democratic presidential candidate's offices in Burlington, Vermont. Pratersch in September 2018 threatened to behead Sanders on film, specifically citing the videos of ISIS, while making anti-Semitic comments.
Pratersch was arrested in February, according to Talking Points Memo. Recordings of his threats were presented as evidence in his trial.
"Bernie, you Jew bastard, you had your chance now we're going to behead you ISIS-style, video taped for the world to see," Pratersch said in one of his messages. He later asks if the "f---ing hoes" working for Sanders perform sex acts with the senator.
"Bernie, you f---ing Jew b-----d. How's that knife going to feel cutting your head off boy?" Pratersch said in his second message, left 29 minutes later. His last message came only a minute later.
"You p---y a-- f---ing Bernie Sanders c--ks---er. Leave your name and address we'll get back to you, you mother---er," he said.
Police were able to track Pratersch's location by tracing the voicemails. Speaking with officers at his home in October, he said that he may or may not have sent the messages.
According to prosecutors, "he would watch the news and get mad about the way the country was going, particularly the 'communists' trying to change our way of life."
Pratersch was found guilty of one count each of threatening a federal official and making an interstate threat to injure on April 30. He could have received up to 15 years in prison.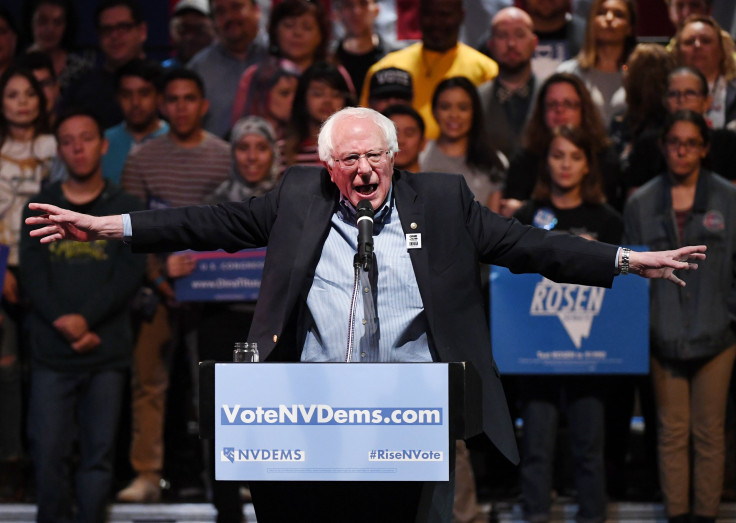 © Copyright IBTimes 2023. All rights reserved.