Best Fourth Of July Fireworks Shows: Here Are Our Top 6 Picks For Where To Watch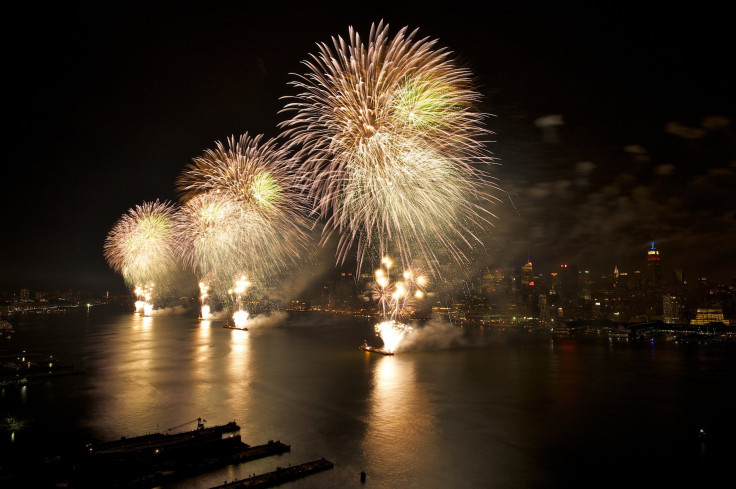 Whether it's sparklers in your own backyard or a grand fete over the National Mall, there's nothing like celebrating America's birthday with a little hiss-pop-bang. There will be more than 15,000 fireworks displays around the country this holiday weekend, according to the American Pyrotechnics Association. We've rounded up the six coolest displays around the country.
New York City, Macy's 4th of July Spectacular
This is the big one. The Macy's Spectacular has been an annual event since 1976, and it always lives up to its reputation. The display over the East River this year will feature more than 54,000 fireworks and special effects in a "high-definition, multidimensional pyro-kinetic experience." And don't worry about cancellations due to Tropical Storm Arthur -- in true New York fashion, the show will go on, rain or shine.
Boston, Boston Pops 4th of July
Bostonians are celebrating early this year, thanks to Tropical Storm Arthur. The show has been moved up from Friday night to Thursday evening. Music lovers will especially enjoy this one: The famous Boston Pops Symphony provides the soundtrack to this 21-minute show, which boasts five different launch locations around Bean Town.
Las Vegas, Sin City Show
In a city known for excess, is it surprising that Vegas offers not one or two fireworks displays, but six explosive shows around the city? In total, more than 30,000 aerial shells, comets and mines will light up Sin City on Friday night. The shows are organized by Fireworks by Grucci, the firm behind the New Year's show in Dubai this year, which set a Guinness World Record for the largest fireworks display in the world.
Nashville, Let Freedom Sing
Nashville is boasting the largest fireworks display in the South this year, a show that will be accompanied by the Grammy-winning Nashville Symphony Orchestra. Of course, it wouldn't be a celebration in the Music City without some country music, so a concert featuring award-winning artists is planned for before the show.
San Diego, Big Bay Boom
This event is celebrating another anniversary in addition to America's independence: The 200th anniversary of the Star-Spangled Banner. Four barges around the North San Diego Bay will fire more than 10,000 fireworks and create special effects choreographed to original music in salute to the national anthem. There will be a special tribute to the men and women in our armed forces and their families.
Washington, D.C., A Capital Show For The Capitol
The site of fireworks above the monuments and buildings in the nation's capital is enough to make any patriotic American shiver. The pyrotechnics will be launched along both sides of the Lincoln Memorial Reflecting Pool, illuminating the National Mall and beyond.
© Copyright IBTimes 2023. All rights reserved.