Best TV Shows That Caught The Interest Of Global Audience
Want to watch some of the best TV shows that grabbed attention on a global scale? From fantasy to crime drama and even animation, check out this list of top five shows that had an impact on viewers like none other.
Game Of Thrones
Based on George R. R. Martin's book series called "A Song of Ice and Fire," HBO's "Game Of Thrones" premiered in 2011 and grew into one of the biggest cultural phenomena in entertainment. With the author's exceptional writing that translated into compelling characters on screen, the show was one of the most discussed topics in the years that followed its release.
"Game of Thrones" was nominated for 164 Emmys during its eight-season run, and has a 9.2 rating on IMDb and 89% on Rotten Tomatoes. The popularity of the show has led to a prequel, titled "House of the Dragon," which premiered in August.
The Simpsons
"The Simpsons" is one of the longest-running animated sitcoms that revolves around a family of five. The long list of stars who made cameos on the show includes names like Stephen Hawking, Michael Jackson, Elizabeth Taylor and The Beatles.
As a show that explores bizarre scenarios, "The Simpsons" was also popular for its so-called future predictions, most notable ones being the 9/11 tragedy and Donald Trump becoming the US president. The show, which is running since 1989, has earned 8.7 on IMDb and 85% on Rotten Tomatoes.
Who Wants To Be A Millionaire
The original "Who Wants to Be a Millionaire?" show debuted in Britain in 1998. Its instant popularity attracted a massive audience, with many wanting to participate themselves. Apart from the U.K. and the U.S., the format of the show was adopted in countries like Australia, Italy, India and Russia, among others.
Depsite its staggering popularity, however, the show only has a 6.0 rating on IMDb and 50% on Rotten Tomatoes.
Breaking Bad
"Breaking Bad" is a crime drama that was first dropped in 2008 and continued until 2013. However, fans can still see the show trend on Twitter from time to time due to its spin-off series, "Better Call Saul."
One of the reasons the show became popular is because many could relate to the lead character, Walter White, a man in his 50s who turns into a criminal after a cancer diagnosis so he can leave his family with enough money. The popularity of the series also led to a movie called, "El Camino: A Breaking Bad Movie," which was dropped in 2019. "Breaking Bad" has a rating of 9.5 on IMDb and 96% on Rotten Tomatoes.
Friends
"Friends" is another globally loved sitcom that has an 8.9 rating on IMDb and 79% on Rotten Tomatoes. It tells the story of six friends, standing tall with each other during good and bad times. Many people around the world could either relate to this kind of friendship or wanted to spend their 20s like the six characters. The show first aired in 1994 and ended in 2004. Even after almost two decades, there are people binge-watching this show on HBO Max.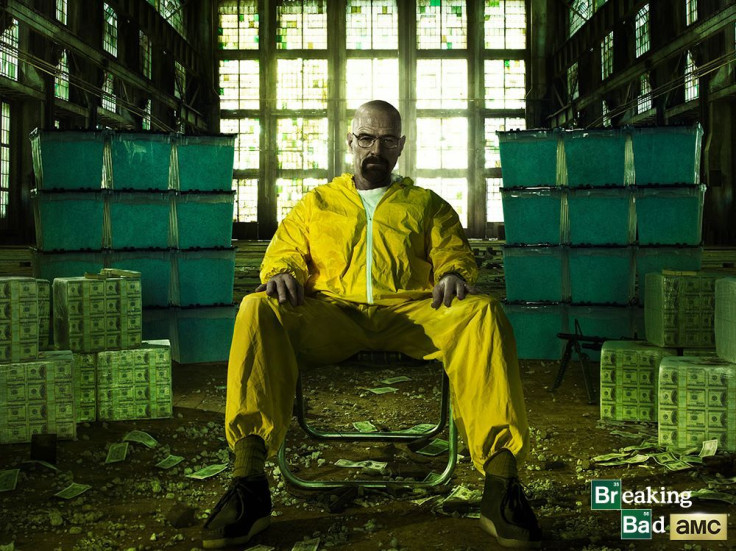 © Copyright IBTimes 2022. All rights reserved.
FOLLOW MORE IBT NEWS ON THE BELOW CHANNELS