Beyoncé GQ Cover Leaked; Is She Collaborating With Lady Gaga And Azealia Banks On New Single 'Ratchet'? [PHOTOS]
As Beyoncé vacations in the Bahamas, a sneak peak of her upcoming February GQ cover has been leaked on Instagram by a fan, gossip website Love B. Scott reports.
The superstar mom leaves little to the imagination in the editorial, where she poses in a cutoff shirt, red leopard print hot pants and a thick gold chain.
The photo seems to have since been deleted from Instagram, but the gossip site snagged it to share.
There is currently no other information about the GQ cover, nor are there details about the issue, but this just adds to the repertoire of exciting plans Beyoncé has for the month of February.
The singer will perform at the Super Bowl half-time show on Feb. 3. In addition, HBO will premiere an intimate documentary on the singer's life on Feb. 16.
Beyoncé and her rapper husband Jay-Z were spotted going to and from the Atlantis hotel casino, on Jan. 7, and were also seen taking in a blackjack game. A day before, the singer shared photos of her slippers in the sand via Instagram, showing that she in in fact on vacation.
However, Love B. Scott also reports that there are rumors that Beyoncé was gearing up to shoot a music video while in the Bahamas.
The gossip site said there are no other details on the possible music video shoot, but more rumors indicate that Beyoncé may be collaborating with Lady Gaga and Azealia Banks on a single called "Ratchet."
Billboard pieced together clues of a collaboration after Beyoncé shared a photo of herself wearing "ratchet" bamboo hoop earrings on Dec. 30; a day prior, she shared a photo of the earrings alongside a pair of purple printed flats.
The music website suggests that the camera that snapped the photo of Beyoncé wearing the earrings hints that the singer was on a video set.
Lady Gaga shared a photo of herself wearing "ratchet" hoop earrings in November, and in October told a fan on Twitter that there was a sequel in the works to "Telephone," a single she and Beyoncé collaborated on in 2010.
In September, Azealia Banks told Brazil's Mix TV that she collaborated remotely with Lady Gaga on two songs, one called "Ratchet," and one called "Red Flame," according to Billboard.
"I don't know what she's doing with it. She's going to release it when she wants to release it," Banks told Mix TV at that time.
In the meanwhile, Beyoncé and Jay-Z's daughter Blue Ivy turned one Jan. 7; there is currently no news on how the famous baby's birthday was celebrated.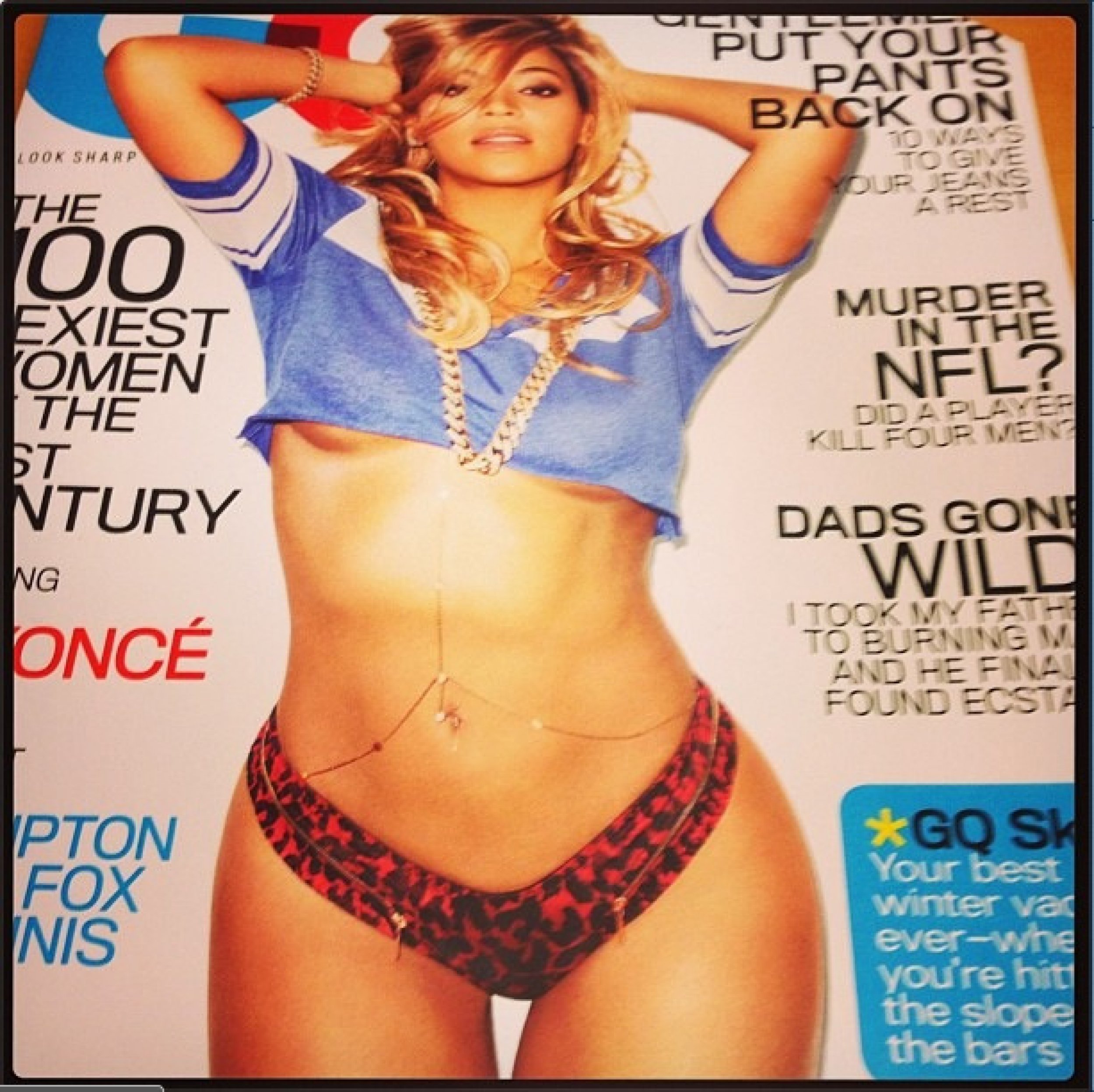 © Copyright IBTimes 2023. All rights reserved.
FOLLOW MORE IBT NEWS ON THE BELOW CHANNELS