Beyonce Met Gala Dress 2015: How A Vegan Diet Helped Shape Her Amazing Figure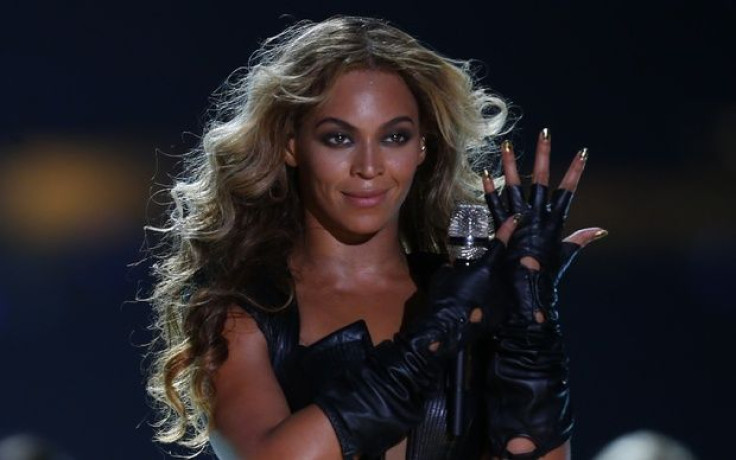 Beyoncé always looks good, but when she walked the red carpet at the Met Gala in New York City on Monday night in a sheer Givenchy gown that hugged her famous figure, she really wowed the crowd. The superstar singer and mother of 2-year-old Blue Ivy showed up late to the event in a nude-colored dress embellished with multicolored beads and gemstones.
But what really got the "Partition" singer noticed was her enviable figure. Beyoncé appeared toned and svelte, yet curvy, and many were wondering just how Queen Bey managed to look so fit, healthy and strong.
Beyoncé has famously been on many diets before – remember when she did the lemonade, maple syrup and cayenne pepper cleanse for "Dreamgirls"? Now, she follows a vegan diet, which omits any products made from animals, so no meat, dairy, honey – you get the idea.
The "Crazy in Love" singer lived by The 22-Day Revolution, a vegan-based meal plan that relies on some of the company's protein bars, plant-based protein powder and meals. What's a typical diet day for Beyoncé like? We've got three days of her meal plan below, courtesy of E!:
Day 1
Breakfast: Vanilla chia pudding with one cup of fresh berries
Lunch: Crunchy red cabbage and green apple sesame slaw with one cup steamed cubed sweet potato
Snack: 1/4 cup hemp hummus with fresh vegetables
Dinner: Black bean and quinoa salad with quick cumin dressing
Dessert: Dark chocolate
Day 2
Breakfast: Smoothie with 1 cup almond milk, 1 large frozen banana, 1-2 tablespoons almond butter, 1 serving of 22 Days protein powder, and a heaping cup of leafy greens (spinach, chard, kale, etc.)
Lunch: 1 brown rice tortilla (Food For Life brand) or two gluten-free corn tortillas with 1/4 cup hemp hummus, fresh or roasted red bell pepper, sliced cucmbers, and a handful of greens. Serve with steamed vegetables as desired, or a small side salad
Afternoon snack: 22 Days bar
Dinner: Zucchini pasta with cherry tomatoes, sweet potato, basil and hemp "parmesan"
Dessert: Banana soft-serve
Day 3
Breakfast: Banana and almond-butter oats
Lunch: Smoky avocado and jicama salad
Afternoon snack: 1 cup almond milk blended with 22 Days Nutrition protein powder and a few ice cubes
Dinner: Black bean and corn burgers, served with a small salad or steamed vegetables
Dessert: 2 raw vegan vanilla macaroons
Those who don't want to participate in the 22 Day Challenge can learn more about switching to a vegan lifestyle here. It's not as difficult as you think. If Queen Bey can give up meat and animal products for 22 days, you can too.
© Copyright IBTimes 2023. All rights reserved.
FOLLOW MORE IBT NEWS ON THE BELOW CHANNELS