Beyoncé Wedding Dress Up For Sale, Singer May Also Be The New Face Of H&M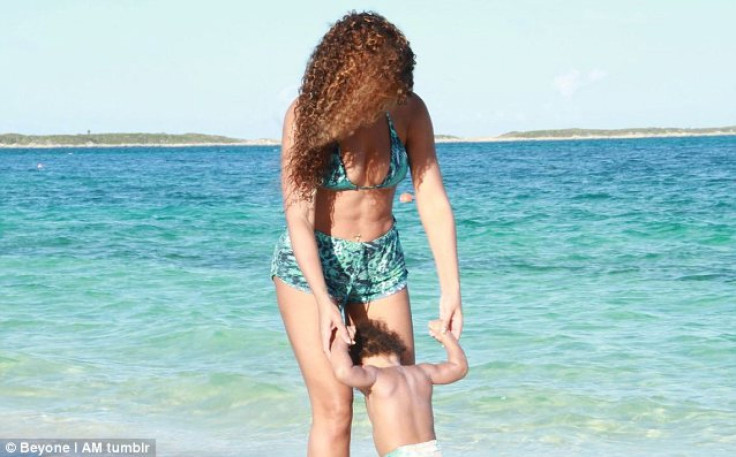 A dress worn by Beyoncé is apparently up for sale -- for a cool $30,000.
The wedding dress worn by the singer in the music video for her 2011 single "Best Thing I Never Had" is listed for sale at PreOwnedWeddingDresses.com, according to Omg! from Yahoo!
The news source details that the gown is believed to be the actual gown that Beyoncé wore in her videos that depicts her as a bride, referring to a past love as she prepared for her wedding, and not a replica.
Designed by Baracci, the lush, off-white ball gown features a sweetheart neckline, is made of hand-draped double silk with French Lace embroideries and hand-sewn Swarovski pendants and crystals, according to the website.
While $30,000 may seem like a steep price to pay for a wedding dress, it is actually a more than 50 percent discount, as the gown originally sells for $85,000.
Meanwhile, rumors suggest that Beyoncé may be gearing up to be the new face of H&M.
The singer did a beach photo shoot in Bahamas last week, wearing tropical-print swim pieces; she shared a photo of her daughter, Blue Ivy, playing in the sand.
While gossip sites and news sources speculated as to what the shoot was for, one of Beyoncé's dancers, Kimberly Gipson, reportedly tweeted in reference to the shoot, "First day of trial in the Bahamas! H&M all set … go," according to the UK Telegraph. The comment was later deleted.
H&M has not yet commented on the rumors, but the Telegraph noted that last year, the brand confirmed Lana Del Rey was an H&M spokesperson after weeks of speculation.
© Copyright IBTimes 2023. All rights reserved.