BIBI Kisses Fan At The 2023 Waterbomb Festival: 4 Other Times She Did This
KEY POINTS
South Korean singer BIBI went viral for kissing a fan at a music festival
It was not the first time she did this kind of fan service
BIBI previously went viral for kissing a female fan in 2021
BIBI kissed a fan... again!
South Korean singer BIBI went viral for kissing a fan at the 2023 Waterbomb Music Festival, where she was among the many featured artists.
BIBI performed on the third day of the music festival in Seoul on Sunday, alongside other artists, including aespa, Simon Dominic, Hyuna, DPR Live, BamBam, Big Naughty, Lee Young Ji, tripleS and many more.
In the viral video, with now 1.9 million views on TikTok, BIBI was seen holding a fan's hand as the latter caressed her face. Before BIBI went up to the stage again, she appeared to have leaned in toward the fan before kissing the latter.
With the video going viral, netizens asked, "Again?"
Apparently, it was not the first time BIBI kissed a fan. Below are the other times the South Korean artist did this kind of "fan service":
1. 88rising's "Head In The Clouds 2021" Festival

BIBI previously went viral for kissing a fan during 88rising's "Head In The Clouds" festival in 2021. The music festival was held over one weekend in November at the Rose Bowl in Pasadena, California, where BIBI performed alongside DAY6's Jae, CL, DPR Live, DPR Ian, Joji and Rich Brian, among many others.
During BIBI's set at the festival, she hopped off the stage and proceeded to kiss a female fan on the lips.
The fan named Emily went on to share her experience on her TikTok account @moldykimchi. She even wrote, "And yes BIBI really did kiss me on the lips," as her bio.
2. Korea University Festival
In May 2022, BIBI performed at the Korea University Festival. During her "Best Lover" performance, she invited a male audience to join her on stage.
After giving the man a lap dance, BIBI kissed him on his temple. The South Korean singer also accompanied him in going down the stage, seemingly thanking him for being game during the whole performance.
The fan cam was uploaded on YouTube and has since gained over 600,000 views and 8,200 likes.
"I don't listen to [K]-pop and [I don't know] who she is, but now [I]'m a fan," one user commented. Another one said, "She knows how to work the crowd. Good job."
3. Anyang University Festival
In September 2022, BIBI was invited as a guest at another university festival and performed her iconic "Best Lover" performance.
In the fan cam video, BIBI was seen giving a female from the audience a lap dance during the performance. She was also seen holding her hand and cupping her face.
Before the "Best Lover" performance ended, BIBI gave the girl a back hug and a temple kiss.
"BIBI is so powerful. [S]he is one of those women that can [put] you in a trance. [Oh my God], this fan is insanely lucky!!" one user commented.
"I'm surprised that girl survived. I would be shaking so much to the point where they'd think I was having a seizure. BIBI has the power to make anyone tremble! The girl was literally breathing hard [and] shaking throughout the entire video and I don't blame her. [I]t's BIBI we're talking about," another user said.
4. Chungbuk National University Festival
At BIBI's "Best Lover" performance at the Chungbuk National University Festival, the day after her performance at Anyang University, she went down to the audience and called one male and one female to come up with her on stage.
She then danced for them and gave each of them a temple kiss right after the performance, drawing cheers from the crowd.
"This dude is transcending to all the planes of the universe from this performance," one commented on the uploaded fan cam; another said, "Someone, please check on this man. He's shaking."
"That should be me," a third user commented.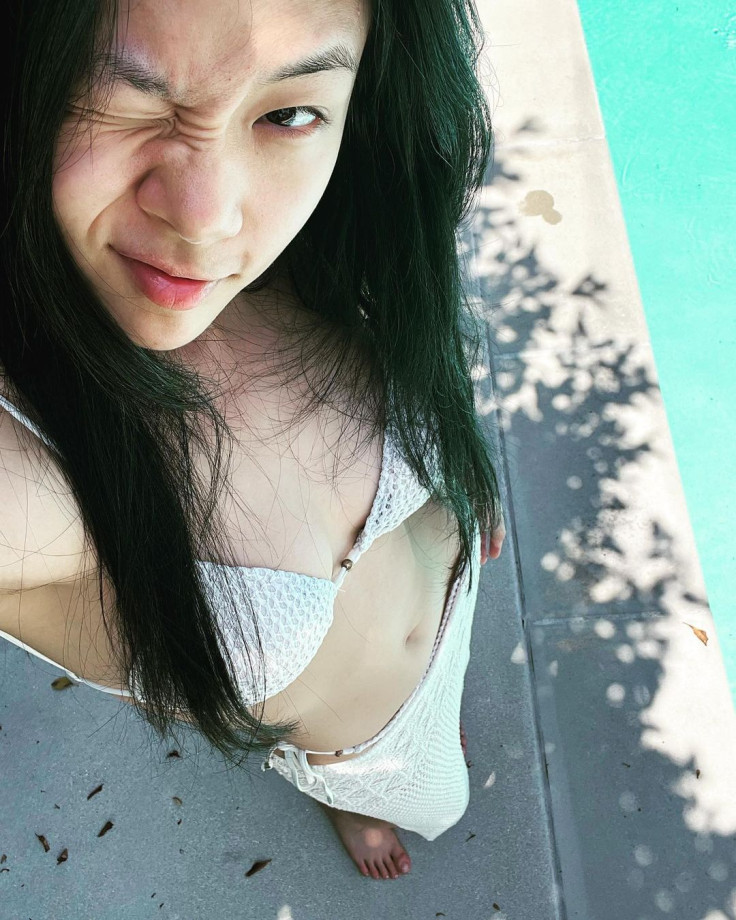 © Copyright IBTimes 2023. All rights reserved.