Biden Inauguration: Relieved World Leaders Welcome New Normal In US
With Donald Trump's norm-busting presidency over as of Wednesday afternoon, many world leaders are looking forward to a stable return to international relations under a new U.S. administration.
In his inauguration as the 46th president, Joe Biden signaled a new beginning for foreign relations and a chance for elected leaders from around the globe to seize the moment. Many have not only offered their congratulations to Biden but made early pleas for policy changes.
Biden has already pledged to renew many of the alliances discarded by his predecessor, including a return to the Paris Climate Accord and the World Health Organization.
A sense of relief has permeated a wide range of transcontinental greetings in recent hours after years of Trump's often-bitter confrontations with the European Union and other alliances. At least one European diplomat told CNN that Trump had considered his continent an "enemy" of the United States.
Most elected leaders were hopeful in their congratulations.
"Once again, after four long years, Europe has a friend in the White House," European Commission President Ursula von der Leyen said. "This new dawn in America is the moment we've been waiting for so long. Europe is ready for a new start with our oldest and most trusted partner."
Von der Leyen called Biden's inauguration "a message of hope."
China said that hope included repairing "serious damage" to U.S. relations, saying the outgoing president had interfered in China's internal affairs by "suppressing and smearing China and causing serious damage to China-U.S. relations."
"If the new U.S. administration can adopt a more rational and responsible attitude in formulating its foreign policy, I think it will be warmly welcomed by everyone in the international community," foreign ministry spokeswoman Hua Chunying said at a press briefing.
Meanwhile, Iran's President Hassan Rouhani looks forward to Biden re-entering the 2015 nuclear deal, as Biden has pledged to do, signaling that Iran would respect its commitments.
"[A] tyrant's era came to an end and today is the final day of his ominous reign," Rouhani said of former President Trump.
British Prime Minister Boris Johnson said, "Our goals are the same [as Biden's international priorities] and our nations will work hand in hand to achieve them."
Spain's Prime Minister Pedro Sanchez said Biden's ascension represented "the victory of democracy over the ultra-right and its three methods—the massive deception, the national division and the abuse, even violent, of democratic institutions."
Sanchez called Trump a "bad joke" who jeopardized democracy.
Scotland's Nicola Sturgeon delivered perhaps the bluntest assessment of the outgoing normal.
"I'm sure many of us across the chamber and across Scotland will be very happy to say cheerio to Donald Trump today," she told Parliament. "I think 'don't haste ye back' might be the perfect rejoinder."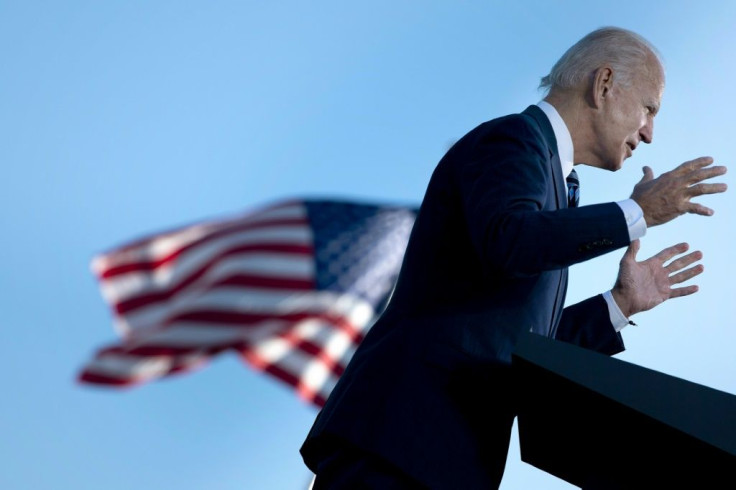 © Copyright IBTimes 2023. All rights reserved.
FOLLOW MORE IBT NEWS ON THE BELOW CHANNELS