Biden Steps Back On Student Loan Debt Forgiveness, Leading To Major Criticism
Joe Biden is facing some pushback following reports that his new budget won't include the student loan debt forgiveness he built part of his campaign for the presidency on.
Pledges Biden made during his campaign, which including health care reforms, raising the estate tax and forgiving significant amounts of student debt, are all expected to be left out of his upcoming budget plan, The Washington Post reported Friday. The news comes one day after an interview with Biden by New York Times opinion writer David Brooks was published where he seemed to be further at odds with the Progressive Wing of his party when it came to the idea of student debt forgiveness.
In the interview, Biden admitted he didn't agree with the more progressive plan—where people like Senators Elizabeth Warren and Chuck Schumer have urged him to forgive up to $50,000 in debt from all borrowers—stating that he didn't think the public should pay for those who willingly pursued more expensive educations.
"The idea that you go to Penn and you're paying a total of 70,000 bucks a year and the public should pay for that? I don't agree," he said.
Biden had previously stated he would look and see if he had the authority to cancel up to $10,000 for borrowers, as well as cancel debt for students at public colleges and Historically Black Colleges and Universities, Forbes reported.
According to Experian, the average student loan debt for individual borrowers increased from $35,620 in 2019 to $38,792 in 2020.
The news was met with swift backlash and criticism online, with #CancelStudentDebt trending on social media on Saturday as many continued urging Biden to live up to his promise and expressing anger over his not fulfilling the promise.
The President has not explicitly stated he won't go through with the promise at all, though it appears to be an issue that will remain tabled for the time being. Currently, federal student loans are still in an administrative forbearance for borrowers due to the COVID-19 Pandemic until September. It is unclear if student loan debt will be addressed at a later date due to the current status of those loans.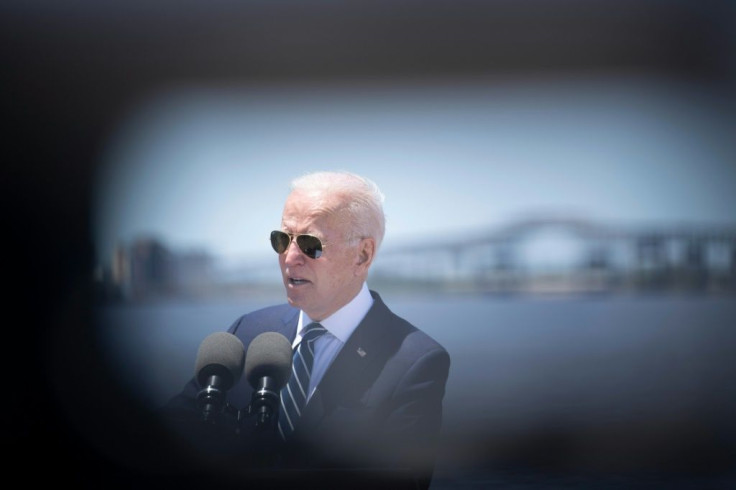 © Copyright IBTimes 2023. All rights reserved.
FOLLOW MORE IBT NEWS ON THE BELOW CHANNELS