Biden's Double Whammy: Says Putin Is Losing 'War In Iraq' Twice In 24 Hours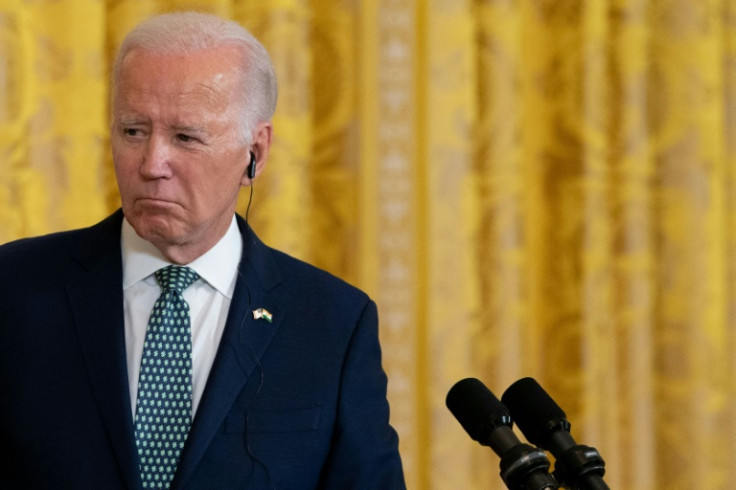 KEY POINTS
Biden touted the unity of NATO amid what he said was an onslaught on "Iraq" instead of Ukraine
Biden also said Putin is losing the war in "Iraq" instead of Ukraine
The president's recent gaffes come amid concerns he may be too old to run for a reelection
President Joe Biden this week incorrectly claimed that Russian President Vladimir Putin is losing the "war in Iraq" — a gaffe he made on two separate occasions in just 24 hours.
Speaking at a fundraiser in Maryland on Tuesday night, Biden confused Iraq for Ukraine while touting the unity of NATO amid the war.
"Think about this: If anybody told you — and my staff wasn't so sure, either — that we'd be able to bring all of Europe together in the onslaught on Iraq and get NATO to be completely united, I think they would have told you it's not likely," he said, according to a transcript released by the White House.
"The one thing Putin counted on was being able to split NATO."
The president again made the same error on Wednesday at a press event outside the White House where he was asked if he believes Putin was weakened by the recent armed rebellion launched by his ally and Wagner chief Yevgeny Prigozhin.
The rebellion, which took place over the weekend and saw Wagner fighters marching toward Moscow, represented the most significant risk to Putin's authority since he became the president.
"It's hard to tell, but he's clearly losing the war in Iraq," Biden said. "He's losing the war at home, and he has become a bit of a pariah around the world."
Biden's recent gaffes come amid concerns about whether he is too old to run for re-election in 2024. Biden, who is currently 80, is the oldest sitting president in U.S. history. If he is re-elected in 2024, he would begin his second term at 82 and complete it aged 86.
In response to the criticisms and concerns about his age, Biden said he took a "hard look" at himself when he made the decision to run for a second term.
"I took a hard look at it before I decided to run, and I feel good," Biden told ABC News. "I feel excited about the prospects, and I think we're on the verge of really turning the corner in a way we haven't in a long time."
In comparison, Donald Trump, the current Republican presidential front-runner, would be 78 if he wins in the 2024 election and 82 when he leaves the Oval Office.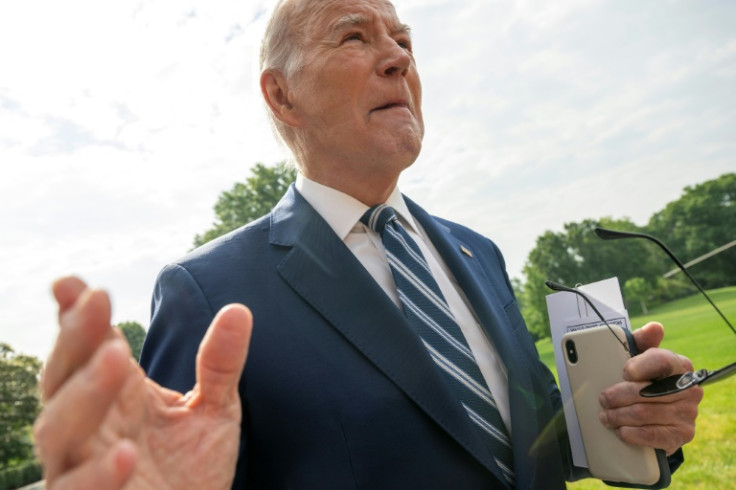 © Copyright IBTimes 2023. All rights reserved.