'Big Bang Theory' Season 10 Spoilers: What's Penny's Issue With Leonard In Episode 13? [RECAP]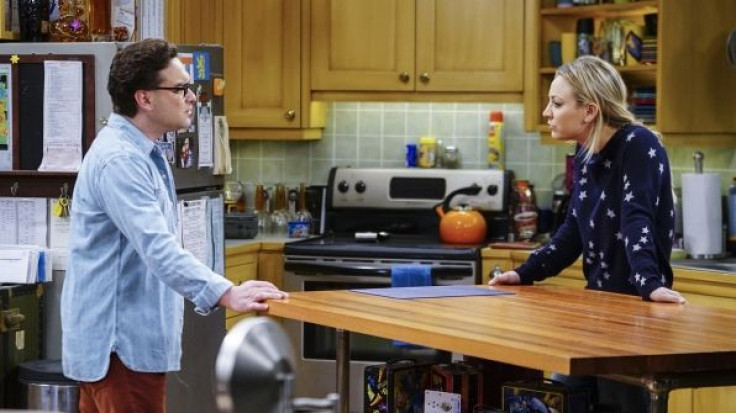 "Big Bang Theory" Season 10, episode 13 primarily centered on Penny's (Kaley Cuoco) issue with her husband, Leonard (Johnny Galecki).
"The Romance Recalibration" opened with a flashback from a few months ago when Leonard still made an effort to make his wife feel special. Penny arrived home to a bottle of wine and freshly made pizza bagels – her ultimate favorite ever since she was in high school. Penny was very happy with how Leonard surprised her every now and then. But after they tied the knot, Penny started noticing changes in Leonard. He no longer surprises her, and he no longer exerts an effort to make her feel loved.
Penny opened up to Leonard about her feelings, but the latter couldn't accept it. Leonard believed that since day one, he has been exerting more efforts to make their relationship work. A pissed Penny also told Leonard that she will no longer bring him with her on a spa weekend. Instead, she decided to bring Amy along.
Leonard soon realized his mistake and surprised Penny at the spa. The latter wasn't all too pleased to see him there. Leonard got confused because he thought Penny wanted small gestures of affection, but this wasn't the case.
In the end, he decided to ask Sheldon (Jim Parsons) for help in crafting a relationship agreement. When they were finally able to make one, Penny and Leonard realized that they just have to communicate with each other better. Then it was as if they never had a fight in the first place because everything was back to normal.
Elsewhere, Howard (Simon Helberg) and Raj (Kunal Nayyar) teamed up to decorate Halley's nursery. Since some areas of the floor squeak, Howard and Raj came up with a plan to make sure none of them will step on it. When Bernadette (Melissa Rauch) saw what they did, she wasn't very pleased because it just made taking care of Halley more difficult.
"Big Bang Theory" Season 10 airs Thursdays at 8 p.m. EST on CBS.
© Copyright IBTimes 2023. All rights reserved.