Biggest Kate Middleton Rumors Of 2019: What Royal Fans Thought Throughout The Year
Over the course of 2019, Kate Middleton has faced quite a few rumors about herself. Here are some that followed the Duchess of Cambridge throughout the year.
Reports that she does not get along with Meghan Markle have circulated for the better part of 2019. Ever since the two women's 2018 royal Christmas outing with Prince Harry and Prince William, some have speculated that the two have not been on the best terms. This was exacerbated when the two duchesses were placed alongside each other on their annual walk to church.
"It was no accident that they positioned the two women in the middle together, Kate and Meghan were side by side," said Podcast host Kaitlin Menza, adding that the image projected that they were "just two sisters-in-law, having a great time."
However, other sources have indicated that the Duchess of Cambridge was inspired by the Duchess of Sussex's message of sustainability, which led her to wear a specific thing on a recent outing.
READ: Queen Elizabeth, Kate Middleton Refuse To Participate In This 'Vicious' Activity
Another persistent thought that followed the Duchess this year was the general idea that Meghan and Harry's split from The Royal Foundation, an initiative the Fab Four once shared, left her upset. In turn, earlier this year, reports suggested that she unexpectedly left to go to Balmoral in the face of the separation. Doing so reportedly allowed her to "get out of the spotlight for a while and collect her thoughts."
Additionally, many have taken a close look at her marriage to Prince William. Throughout the year, rumors that the royal couple fight behind the scenes have made the rounds. Most recently, Kate was seen shrugging him off during "A Berry Royal Christmas."
However, they have been seen together in a variety of places throughout 2019, which counters the narrative that something is wrong behind the scenes. Earlier this year, the couple, in fact, completed their royal tour of Pakistan that warranted "intense security."
As for 2020, some have speculated that Kate could announce that another royal baby is on the way, but others have stated that they will instead be going on a special family trip with Prince George, Princess Charlotte, and Prince Louis in the near future.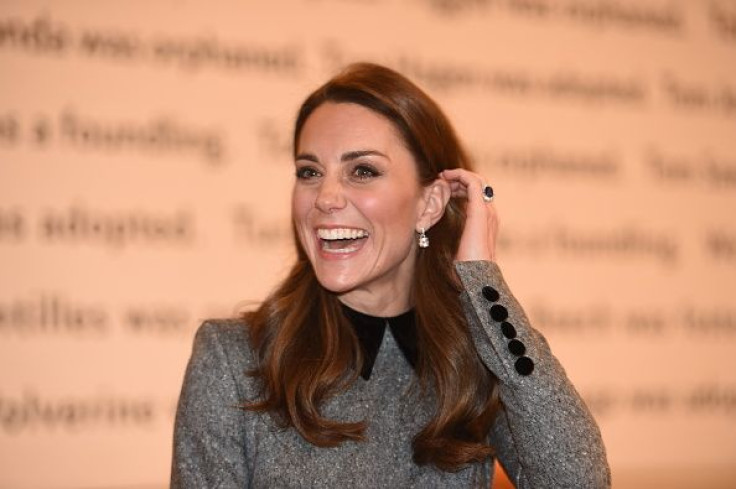 © Copyright IBTimes 2023. All rights reserved.