Bill Clinton Album Challenge Memes Invade Instagram: How To Easily Make Your Own
Bill Clinton has continued to be a topic of conversation throughout his political career, but now the discussion around the former President of the United States has shifted to something a bit more unconventional. Thanks to the rise of the Bill Clinton album challenge on Instagram, memes of the "My Life" author holding various vinyl records have spread around social media. Here's how you can make one for yourself.
Anyone who is interested in making their own meme can go to Billclintonswag.com to do so. Those who visit the site will find a template and a search function, which gives them the option to add whatever artwork they would like into the available spots. The places to put album covers can either be filled with a variety of images or one cover multiple times, which many people have done for comedic effect.
Once you're happy with your creation, you can then press the "Generate Swag" button, which will give you a downloadable image.
An Instagram account devoted to the images of Clinton has already been created. Since its debut, pictures of the politician holding albums such as Travis Scott's "Astroworld" and Rihanna's "Anti" have been shared. A post from the bill_holding_your_fav_albums Instagram can be seen below.
The trend to create memes of the one-time governor of Arkansas may be new, but it turns out the website to generate them is not. According to Know Your Meme, the site was created back in 2012. As stated by the publication, the origin of Bill Clinton Swag dates back to a 1999 satirical article by The Onion, which eventually led to the first known instance of the meme being posted to 4chan's /mu/ (music) board in 2012.
After remaining dormant for some time, the generator then experienced its 2020 reemergence thanks to social media, specifically Instagram.
Outside of the Bill's newfound meme popularity, his wife, former U.S. Secretary of State Hillary Clinton, has remained a news fixture in recent months herself. Not only was the "What Happened" author in an unexpected place during President Donald Trump's recent impeachment trial, but it was also revealed that her debates against the former "Apprentice" star were almost secretly influenced by others behind the scenes.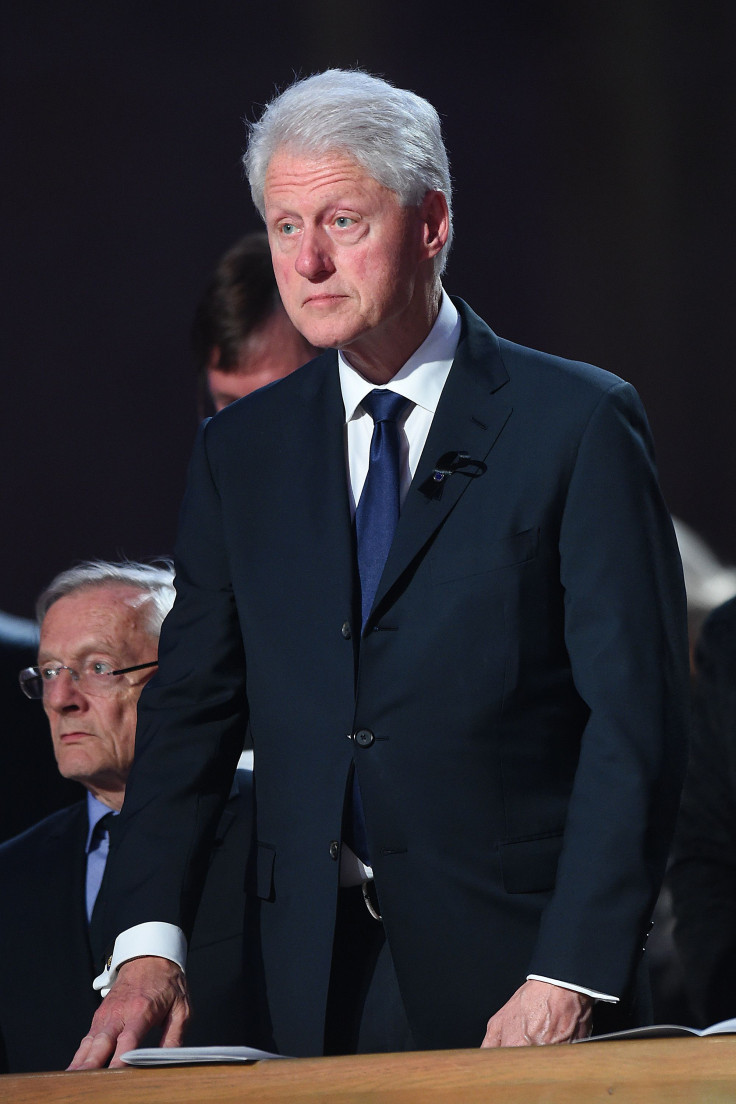 © Copyright IBTimes 2023. All rights reserved.
FOLLOW MORE IBT NEWS ON THE BELOW CHANNELS