Billionaire Mark Cuban Prevents $2.5M Loss After Losing Nearly $900K In MetaMask Hack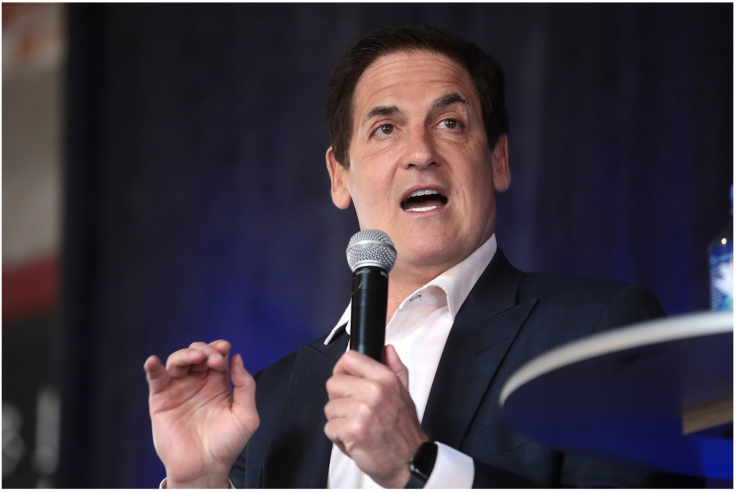 KEY POINTS
Cuban is the second high-profile crypto personality to fall victim to a scam this month
The billionaire quickly transferred the tokens to a Coinbase address
He lost around $870,000 worth of tokens from a his wallet
American businessman and billionaire Mark Cuban was a victim of a phishing scam that targeted his hot wallet, which was drained of almost $900,00, but it could have gotten worse had he not prevented a $2.5 million loss by making a decisive move.
Cuban, who owns the NBA team Dallas Mavericks, was reportedly not aware of the hack until a news outlet informed him of the incident.
"I'm pretty sure I downloaded a version of MetaMask with some s**t in it," the 65-year-old main shark of the ABC reality television series "Shark Tank" told DLNews. "MetaMask crashed a couple of times. I just stopped. Then you [DL News] emailed me. So I locked my NFTs on OpenSea. Transferred all my Polygon in the account."
Cuban's MetaMask wallet was inactive for five months but his swift action reportedly saved him $2.5 million worth of Polygon tokens when he transferred them to a Coinbase address.
The billionaire businessman said he transferred his remaining assets to Coinbase using "the dongle that Coinbase uses to authentication." "Since I was only working with the account that got hacked, none of my others gave up anything," he added.
Cuban suspected someone was watching and keeping tabs on his activities. He thinks he might have downloaded a counterfeit version of the MetaMask crypto wallet while he was looking up Circle on Google.
The billionaire said the hack might have taken place while he was trying to clean up his account using a smartphone.
An on-chain sleuth who uses the X handle @wazzcrypto first spotted movements from Cuban's wallet over the weekend. They noticed some U.S.-pegged stablecoins, some Ethereum Name Service (ENS) domains, staked ETH (stETH) and SuperRare (RARE) tokens leaving the address.
Cuban had lost around $870,000 worth of tokens from a wallet. The MetaMask account was inactivity for months.
Cuban is the second high-profile crypto personality to fall victim to a scam this month. Crypto genius and Ethereum creator Vitaik Buterin earlier fell prey to a SIM swap scam. His X account got hacked and a phishing link was posted on it, which drained around $691,000 worth of crypto assets from victims.
A phishing scam is a scheme used by malicious actors to trick users into giving up their sensitive information by downloading malware. It is very common in the cryptocurrency industry and many still fall victim to such scams because of the ingenious ways malicious actors use to create fake apps that look authentic.
© Copyright IBTimes 2023. All rights reserved.