Binge On: What Is The FCC Spectrum Auction, And What Does It Mean For Streaming Video?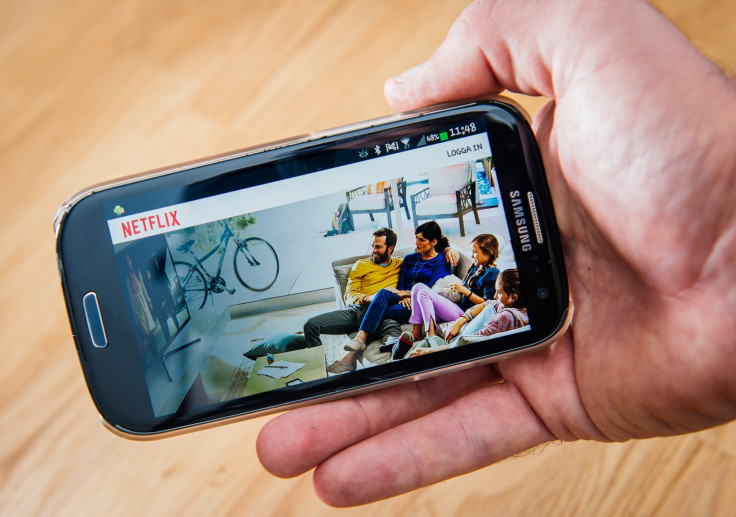 You thought you'd managed your schedule just right in order to watch Sunday night's Virginia-Syracuse March Madness showdown. But then someone at work called in sick, and now you have to take their shift that is right during tonight's game. The only saving grace is that you can watch the game on your phone during your break.
But no — mere seconds into the stream, the action stops. Your phone's signal says you have LTE, the fasted speed available. And yet the message haunts you: "Buffering ... "
Any number of issues could be affecting your stream. The most likely culprit is all the other people on your mobile carrier's network who are doing the exact same thing you are.
They may not come through a cable, so it's hard to imagine invisible congestion in the air, but the radio waves that deliver the stream of that Virginia-Syracuse game to your phone are still getting a little crowded. Currently, 50 percent of mobile data usage comes from people streaming video; that number is expected to hit 70 percent by 2021, according to a recent study from mobile tech company Ericsson.
On Tuesday, March 29, the FCC will begin its latest attempt to alleviate this problem. That's the day the next big spectrum auction starts, with TV stations selling the rights to the electromagnetic wavelengths they license from the FCC back to the FCC, which will in turn sell those rights to hungry mobile providers —like AT&T and Verizon Wireless — and other bidders in need of more bandwidth.
The need for AT&T and Verizon Wireless, which together account for 264 million subscribers, or about 68 percent of the total U.S. market, can't be underestimated. About 95 percent of the millennial cohort has a smartphone, and 63 percent have a tablet, according to research firm Nielsen's most recent Total Audience study. While many of them use those devices connected to Wi-Fi, wireless data connections are essential to that group.
In 2015, AT&T officially acquired satellite TV provider DirecTV. During the last year, the mobile provider has worked methodically to integrate itself with its new pay TV pet. That, industry experts hold, is the very reason for the acquisition in the first place: Subscribe to DirecTV through AT&T, and you also get the ability to stream TV to your AT&T-powered mobile device.
Verizon Wireless is technically separate from larger company Verizon, and separate from pay TV provider Verizon FiOS. But it's not a coincidence that Verizon last year introduced a mobile video app, go90, and is ratcheting up the content production for the nascent product. Big players like Warner Bros. have signed deals with Verizon to produce content just for go90, including a sports-themed comedy from its Blue Ribbon Content studio.
Another big potential buyer is T-Mobile. In order to capitalize on its customers' unquenchable thirst for mobile video streaming, it introduced a program called Binge On, in which streaming from certain apps, like Netflix, HBO Now and Hulu, doesn't count against your data cap, though T-Mobile can throttle your speeds down. YouTube, which gets roughly 60 percent of its traffic from mobile devices and is betting big on its own go90-like service, YouTube Red, just signed on to be part of the service.
"Distribution used to be very simple," says Simon Frost, head of media marketing at Ericsson. "Networks and content producers knew where they stood." But with the introduction of streaming video services like Netflix, everyone in the TV ecosystem suddenly had to start thinking about mobile video.
So perhaps the most interesting professed entrant in the upcoming spectrum auction is a member of the old guard: cable giant Comcast.
CEO Brian Roberts confirmed during the company's most recent earnings call that they would indeed be "taking a paddle," and that Comcast-owned NBCUniversal would be giving up some of its own spectrum rights. Sources say Comcast is looking to dip a little more than just a toe into the wireless internet waters.
We won't know for certain who the bidders are, and how much they spent, until the auction ends, but the potential for tens of billions of dollars is at stake — one Wells Fargo report estimates the final haul at somewhere between $30 billion and $35 billion. That's a lot of bingeing.
© Copyright IBTimes 2023. All rights reserved.