Bison Attack Caught On Video At State Park [WATCH]
A woman is recovering after miraculously escaping serious injury when a bison attacked her at Custer State Park in Wyoming after she got too close to a calf.
Moments of the attack were caught on video by a bystander who witnessed it, as the woman was charged by an adult bison at the park and dragged across the road as the bison swung her around violently. She was released after her pants became stuck on the bison's horns and fell off her body, which led to her falling unconscious on the ground.
WARNING: VIDEO NSFW
Posted by Jo Reed on Thursday, August 13, 2020
According to an update from the Custer County Sheriff, Marty Mechaley, the attack occurred on Wednesday night near mile marker 40 on Iron Mountain Road in the park, The attack occurred after the woman, who was identified as a 54-year-old visitor from Iowa, got off a motorcycle she was a passenger on and attempted to approach a buffalo calf. She was then charged by the adult bison, and after she fell, the animal ran off with the rest of the herd.
The attack came just one week after the Custer County Sheriff's office posted a reminder on their own Facebook page to not "pet the fluffy cows."
"Well it's that time of the year again........We would like to remind everyone to not pet the fluffy cows-also known as Bison/Buffalo. We have had calls about the fluffy cows blocking the road occasionally-some people are also getting too close," the reminder stated. "Remember this is their park and we are the guests....please give them a break and keep your distance."
This is also the second attack in just a few months after another woman was attacked by a buffalo at Yellowstone National Park just days after it reopened following the coronavirus shutdown. In that case, the woman, who was passing through Old Faithful Upper Geyser Basin at the park, has been following the bison who attacked her too closely, when the animal then turned around and attacked her.
The woman from the current attack is said to have sustained serious injuries.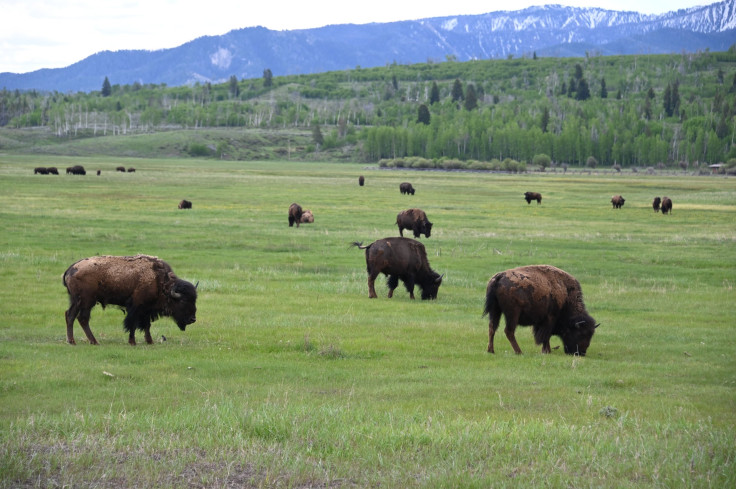 © Copyright IBTimes 2023. All rights reserved.