Bitcoin Debit Card: How To Use BTC To Buy Things?
This article uses affiliate links, which means if you purchase products through these links, we may earn a commission. Click here to see our
T&C
.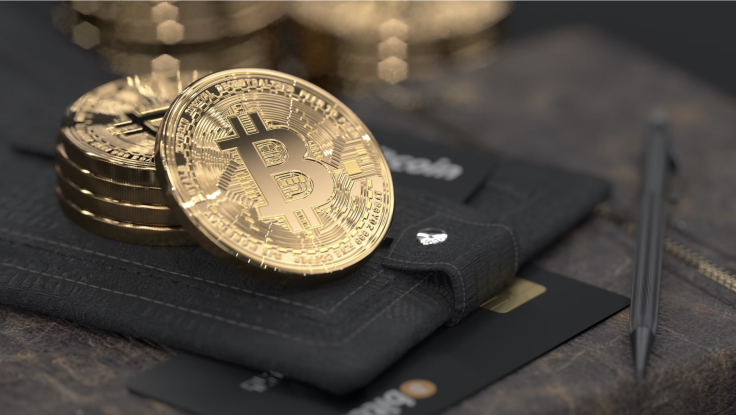 In the last few years, there has been a shift in people's attitudes towards crypto. What started as a niche technology quickly gained popularity and has since become widely accepted as an alternative mode of payment by many merchants and consumers.

That said, is there a crypto debit card you can use to easily make purchases? If you're interested in getting one, here's what you need to know about the best bitcoin debit card: Wirex.
What is Wirex?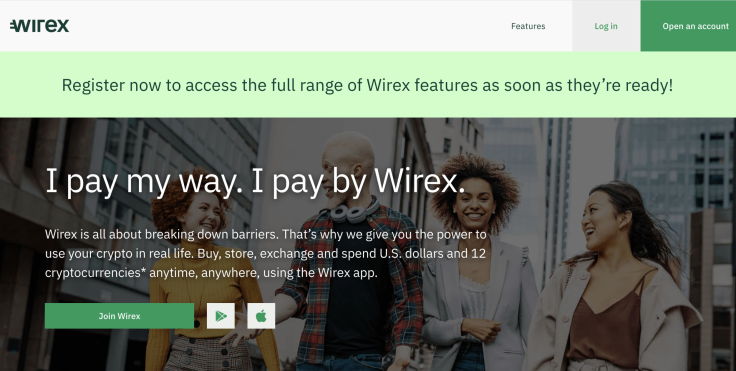 With the number of cryptocurrencies reaching over 6,000 this year, it's no wonder that more and more institutions are offering convenient ways for consumers to get into crypto and make it part of their everyday life.
One such institution is Wirex, a crypto platform that allows for the smooth transfer of crypto and enables merchants to do transactions in bitcoin and other altcoins. Headquartered in London with offices in Kiev and Singapore, Wirex has already processed more than $3 billion in transactions from its millions of users.
The way Wirex works is just like any other online bank account. You open an account, apply for a card, transfer your funds and then use those to make purchases from merchants. What sets Wirex apart is it lets you store cryptocurrency funds in addition to other currencies. At the moment, the platform provides support for a total of 38 cryptocurrencies, alongside traditional currencies.
Wirex Bitcoin Debit Card
Wirex's most useful feature is its innovative multi-currency card, which allows you to spend using multiple currencies (including crypto) through live conversions at the point of sale. The best part is, there are no exchange fees for these transactions.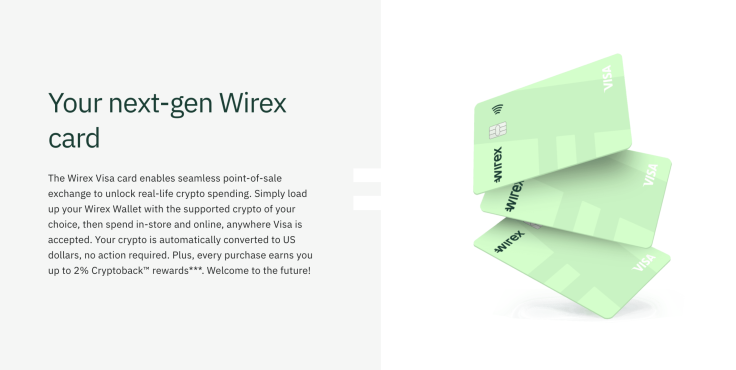 You start by applying for the Bitcoin Visa card, which you'll receive in a week. The card is also free and upon receiving it, can be immediately connected to your Wirex bank account. From there, you can put funds via credit, debit or wire transfer. You can also use the card anywhere that accepts Visa cards and BTC for payment.
With so many awesome features, here are five that stand out most:
The card has a global reach
In-the-know
Instant rewards
High limits
Very low fees
In addition, using the Wirex multi-currency card will automatically convert your money to the local currency wherever you are. For overseas transaction costs, this can save you a significant amount of money, especially when compared to traditional bank accounts.
Crypto Rewards
Of course, it wouldn't be a crypto debit card if there aren't crypto rewards, so you'd be pleased to know that the card also offers that.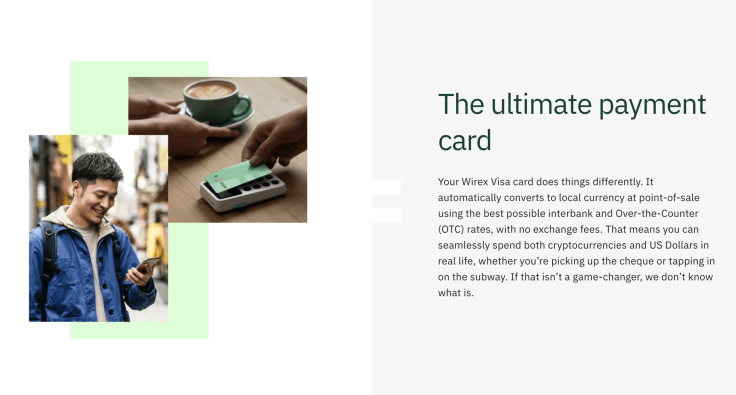 Whenever you use the card for payments, you will earn 2% in 'Cryptoback' rewards. The rewards are given via a tier-based system, so those willing to hold more WXT tokens (Wirex's proprietary token) can gain access to higher cashback rewards. All the rewards are also paid out in bitcoin. If you are not willing to stake any WXT in the Wirex app, then you will be left with 0.5% cashback on your purchases.
In addition to these cashback rewards, WXT holders can also get discounts on fees. These discounts range from 25% to 100% and depend on how much of the token you're willing to hold via the app. Lastly, users can earn up to 16% AER on select currencies just by moving funds into an X-Account.
Wirex Fees
Compared to its competitors, Wirex has one of the most competitive fees in the market. Here's a look:
$0 annual fees
Unlimited cryptocurrency external withdrawals
Free ATM withdrawals up to $400 (2% after)
No account fee
1% fee on crypto top-ups
Paying for a monthly membership fee also grants you access to more cashback rewards, as well as better annual savings.

All bank deposits made on Wirex are completely free of charge, although these take up to 2-3 days to settle and are also only available to users with a fiat account. Once your account is topped-up, the rate for buying cryptocurrency is between 0.4%-1%, with varying rates based on the type of cryptocurrency you use.
Is Wirex Safe and Legit?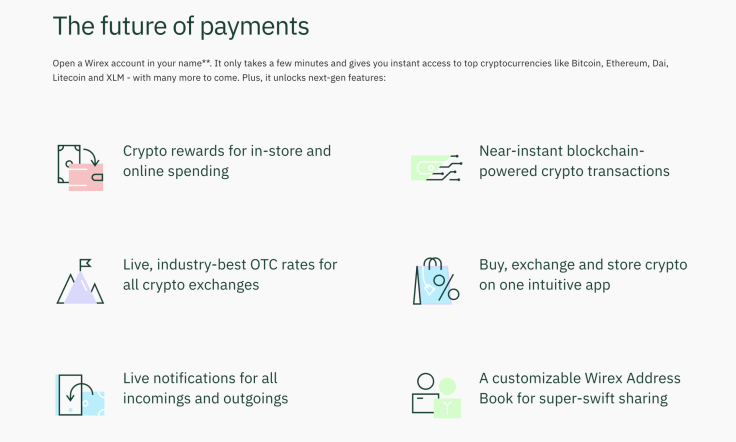 As a custodial wallet provider, Wirex is guaranteed safe and legit. The platform is licensed by the Financial Conduct Authority and is supervised by the Bank of Lithuania, Monetary Authority of Singapore and the Central Bank of Ireland. It's also PCI-DSS level certified and provides the highest possible protection.
For additional safety, the platform implements a cold-storage, multi-signature vault to protect its digital currencies and holds an e-money license in the UK. For customer safety, Wirex takes advantage of 2-factor authentication and stores customer data with TLS and 265-bit AES encryption, while all their wallets use multi-signature technology to ensure fund transfers will only take place once all parties have signed.
Conclusion
All in all, Wirex is one of the best ways to get into crypto transactions.
The platform is easy-to-use and the crypto debit card provides so much utility at very low costs. The excellent security measures and cashback program are also welcome additions and it seems like Wirex will continue to improve on this further down the line.

If you're interested, you can open a Wirex account to get your crypto debit card today by clicking here.