Bitcoin Remains King Of Crypto Assets As It Beats Ethereum, Other Cryptocurrencies In January
Bitcoin (BTC), the world's largest crypto asset in terms of market capitalization, retained its position as the king of cryptocurrencies as it beat Ethereum (ETH) and other digital assets in terms of growth for this month alone.
BTC saw a harsh 2022 when it closed the year trading at $16,537.4, a whopping 76% fall from its $68,789.63 high in November 2021.
But since the start of the new year, BTC showcased an impressive price rally, soaring from its previous price of below $17,000 to around $23,000 these days. Just 24 days into January, Bitcoin witnessed a 39% gain, as pointed out by the BTC-centric Twitter account BTC Archive.
The world's largest crypto asset even attempted to break above the $23,000 price level over the weekend. While it succeeded, it was not able to stay at the $23,360 price level for long.
However, this performance is still impressive considering that this is the first time since August 2022 that the crypto asset reached the price mark. Still over the weekend, between last Friday and Saturday, BTC surged by 9% and saw a $2,000 price spike within 24 hours.
While many speculate on the reason behind the surge of BTC, including theories that it is being manipulated, some industry watchers pinned it to the purchasing activities of whales or large-tier wallets over the past couple of weeks, which saw a total of 64,638 Bitcoins worth around $1.46 billion being purchased.
Data from the asset management firm CoinShares revealed that last week "digital asset investment products saw $37m inflows last week," 68% of which were short-Bitcoin products.
Unfortunately, unlike BTC, ETH, the second world's largest crypto asset by market capitalization, saw a growth of around 26% over the same period.
In terms of weekly inflows, BTC saw $5.7 million and $9.2 million month-to-date while ETH saw $4.2 million weekly inflows and $6.8 million month-to-date.
Several analysts opined that the current surge in the price of BTC is just the beginning and expected that a breakthrough could happen next month that could see its price spike to $30,000 levels and could close the year at a $42,000 price level.
"Not much change over the past several days for $ETH / $BTC. Still expecting this level to break lower over the next several weeks as BTC continues to strengthen, absorbing liquidity from alts similar to what happened in the 2019 bear market rally," crypto strategist who goes by the Twitter handle Kaleo said.
As of 1:45 a.m. ET on Tuesday, BTC was trading up 1.53% at $23,118.07 with a 24-hour volume of $27,136,267,682 while ETH was trading up 0.06% at $1,637.22 with a 24-hour volume of $8,376,396,355 over the same period, according to the latest data from CoinMarketCap.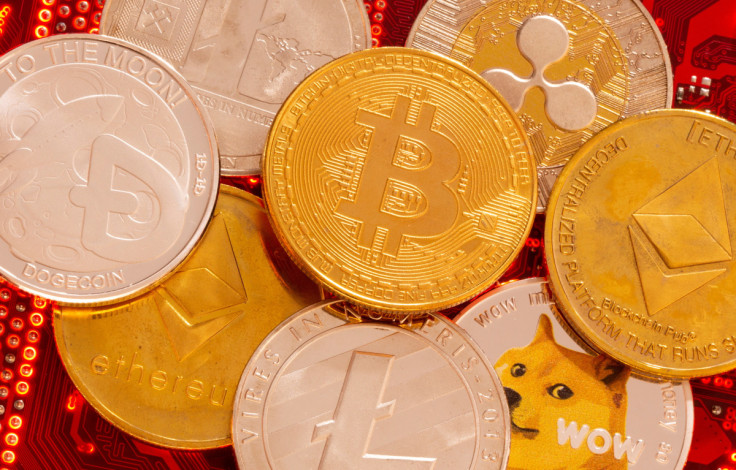 © Copyright IBTimes 2023. All rights reserved.