Dogecoin, Shiba Inu, Other Crypto Assets Massively Undervalued And Pose Lower Risk To Investors
KEY POINTS
Based on Santiment's analysis on these undervalued assets' average returns, they pose a relatively low risk to investors
Compared to the other nine crypto assets, Binance's BNB is overvalued, showing an MVRV Z-score of 0.87
Bitcoin reportedly showed year-to-date positive returns due to the optimistic investors' sentiment
Two of the world's largest altcoins, Dogecoin and Shiba Inu, along with seven other crypto assets, have been found to be massively undervalued, thus posing a relatively lower risk to investors.
Market intelligence platform Santiment identified nine undervalued crypto assets in terms of short-term and long-term returns in a report released last week. Among these are Bitcoin (BTC), Ethereum (ETH), Ripple (XRP), Dogecoin (DOGE), Polygon (MATIC), Shiba Inu (SHIB), Uniswap (UNI) and Chainlink (LINK).
Based on the analysis made by the platform on these undervalued crypto assets' average returns, they pose a relatively low risk to investors. And since they recorded a plunge in average addresses in the long term, these assets can still make up for the losses they incurred last year.
Dogecoin had a good run last year and was one of the crypto assets that performed well despite the prolonged crypto winter in the market caused by the spectacular collapse of crypto empires like Terra and FTX.
DOGE, the world's first meme coin created as a joke, ranked third on the list of top 10 best-performing assets and was just trailing behind Binance's BNB and Ripple's XRP.
Shiba Inu, on the other hand, suffered from the harsh crypto winter last year but showed a steady price spike since the start of 2023, mainly to the imminent Beta launch of its highly anticipated project Shibarium, which is a layer-2 scalability solution.
Meanwhile, Santiment underlined that Bitcoin, the king of crypto, showed year-to-date positive returns due to the optimistic investors' sentiment, which recorded a six-month high spike.
"Traders are treating Bitcoin's signs of life as a signal that a bigger breakout may be looming soon. The rebound back over $21,000 in January has resulted in the crowd showing the most optimism they've had in markets since July," the platform noted.
Like Dogecoin and Shiba Inu, Bitcoin has been seeing gains since the start of the year.
Interestingly, the crypto market intelligence firm pointed out that compared to the other nine crypto assets, Binance's BNB is overvalued, showing a 0.87 MVRV Z-score, a metric that identifies undervalued and overvalued digital assets based on their short-term and long-term returns.
As of 5:38 a.m. ET Sunday, DOGE saw a loss of 0.89% over the past 24 hours trading down at $0.08557 with a 24-hour volume of $483,366,654. Meanwhile, SHIB saw a loss of 0.11 and was trading down at $0.00001211 with a 24-hour volume of $320,003,019 at around the same time, based on the latest data from CoinMarketCap.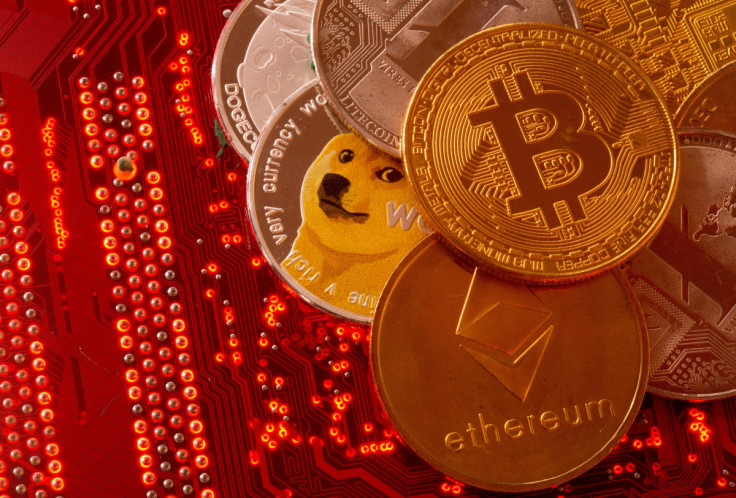 © Copyright IBTimes 2023. All rights reserved.