Prince Philip Of Serbia Says 'Money Is Purely Fictional'; Predicts BTC Will 'Outcompete All Fiat Currencies'
KEY POINTS
The prince finds the current monetary system unfair because it depends on the Cantillon effect
He said Bitcoin makes people a lot more responsible
The prince of Serbia also opined that central banks are created to control the public
Bitcoin maximalist Prince Philip of Serbia said that "money is purely fictional," the current monetary system is unfair and predicted that Bitcoin would outcompete all fiat currencies.
Bitcoin, the world's largest crypto asset by market capitalization, was created by Satoshi Nakamoto on the heels of the economic recession in 2009 as an electronic peer-to-peer cash system to facilitate instant payments.
Fast-forward to 2023, Bitcoin has become the most commonly held and valuable asset among countless cryptocurrencies that have since been created and introduced in the market.
While Bitcoin's popularity has surged over the past years, Prince Philip Karageorgevitch, Hereditary Prince of Serbia and Yugoslavia, predicted that it will outcompete all other fiat currencies and become the currency of the future while underlining that money is purely fictional.
"I believe Bitcoin will outcompete all fiat currencies. But Bitcoin can, at the same time, live side by side with fiat," Prince Philip said in an interview with Mike Ermolaev, a crypto journalist known for his interviews with celebrities and crypto figures.
The prince, who spent most of his professional career in the financial sector, finds the current monetary system unfair because it depends on the Cantillon effect, which is the idea that a change in relative prices is caused by a change in the supply of money.
"And so the question was, how do we fix the Cantillon effect? Why is it that people closer to the so-called proverbial money printer have an advantage over those further down the money food chain, so to speak? And I thought this was very unfair," Prince Philip said.
"With Bitcoin, the person with the most amount of Bitcoin plays by the same rules as the person with the least amount of Bitcoin. No one is closer to any money issuance. The economic incentives of Bitcoin are completely reversed in the way that it incentivizes people to play by the rules. It's really beautiful," he added.
"Money is purely fictional. You look at a paper note, and you just see a bunch of art, some numbers and some silver tags, watermarks and stuff. And you really think to yourself, "This is a paper, but it's not backed by gold. And what makes it actually valuable?"
The prince of Serbia also opined that central banks are created to control the public and will push initiatives like CBDC, which for him, would be the final phase of fiat.
"I think that with time fiat will be its own demise. It's hard to say this, but I think they will try to control too much. So you'll end up having them pushing things like CBDCs. And that will be the last phase of fiat," Prince Philip said.
He noted that Bitcoin makes people a lot more responsible since it offers "freedom and the liberty of holding your own money entails a lot of responsibility. You own your own keys."
"With Bitcoin, you'll be more responsible because the cost of losing some of your assets is greater," he added.
In his previous interview, Prince Philip said Bitcoin is the only currency that has the potential to fix the problem of money and suggested bringing BTC into the classroom.
"Kids need to understand what Bitcoin is about," Prince Philip said, noting that "the main thing is the history of money — this is something that we weren't taught in schools [...] Education is getting worse as I can see it."
Bitcoin is still trading in the green zone. It saw a 0.79% increase over the past 24 hours and was trading at $22,900.95 with a 24-hour volume of $31,217,396,317 as of 5:06 a.m. ET on Sunday, according to the latest data from CoinMarketCap.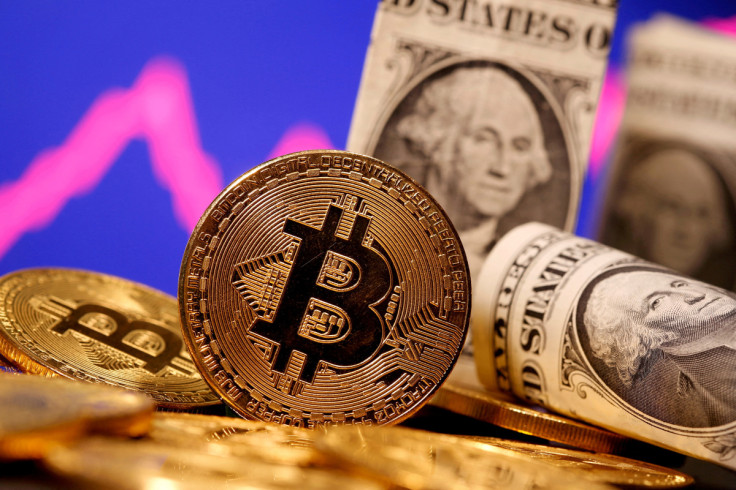 © Copyright IBTimes 2023. All rights reserved.
FOLLOW MORE IBT NEWS ON THE BELOW CHANNELS