Black Friday Free State Park Admission: How To #OptOutside And Celebrate Fresh Air Friday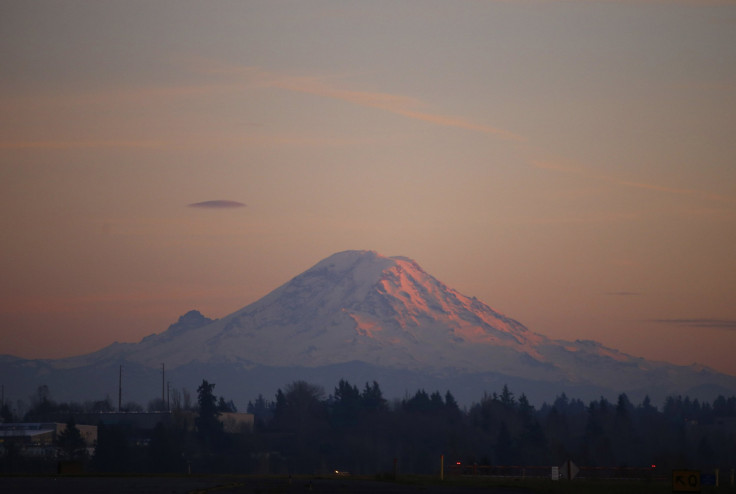 Black Friday just got a lot greener. Instead of trying to elbow their way through a crowded mall looking for a bargain, many Americans are deciding to #optoutside instead.
Retailer Recreational Equipment Inc., commonly known as REI, announced in October that it would keep its stores closed on the day after Thanksgiving to let its employees and customers spend time outdoors. Several state parks have decided to #optoutside and offer free admission this Friday. Here's a look at some of your options at parks across the country that are pairing sales and sunsets.
California
The Save the Redwoods League is offering free passes to many parks. The passes are available on a first-come, first-served basis and have already been snatched up for several parks. Passes are still available for North Coast redwood parks and Sonoma-Mendocino Coast parks.
Colorado
All 42 of Colorado's state parks will be free on what is being dubbed Fresh Air Friday. "On the day after Thanksgiving, we now have the choice of running around indoors or enjoying our spectacular Colorado outdoors for free," said Luis Benitez, director of the Colorado Outdoor Recreation Industry Office.
Delaware
All state parks will offer free admission with an additional perk of free zip line courses for kids up to 15 years old at Lums Pond State Park. Parks open at 8 a.m.
Massachusetts
Seven parks and beaches in the state will be open Friday with the Trustees of Reservations offering entry to three gated properties.
Minnesota
All 75 state parks will offer free admission Friday with a park finder tool helping you decide where to visit.
Missouri
As part of Black Friday's deals, Missouri is offering free camping in its state parks.
Oregon
Most of Oregon's state parks are free year-round and now parking will also be free at all 26 state parks this Friday.
Washington
The state's National Park Fund is offering free admission to Mount Rainier and Mount Olympus in what it is calling a fee-free #GreenFriday.
© Copyright IBTimes 2023. All rights reserved.
FOLLOW MORE IBT NEWS ON THE BELOW CHANNELS