Black Friday Restaurant Deals 2015: After Thanksgiving, Best Discounts, Freebies To Keep You Full While You Shop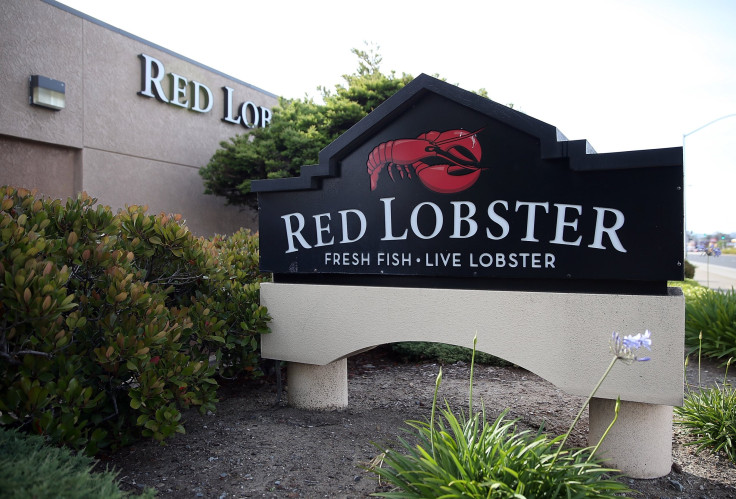 Black Friday can be exhausting, particularly if you're waking up super early to get the best deals or if you're planning to shop all day. But don't forget to look for the same kinds of deals on food as you do for gifts.
That way, when you want to grab a bite to eat between stores, you'll know where to go to stay full and get the best food for your buck. Here are some of the best restaurants deals happening on Black Friday:
Applebee's -- Buy a $50 gift card and get a "Mystery Value" Bonus Card worth between $5 and $25. You can also get a free Bonus Card by sending a postcard to Applebee's.
Black Angus Steakhouse -- When you buy a $50 gift card, you get a $10 bonus gift card.
Bonefish Grill -- Here also, buy a $50 gift card and get a $10 bonus gift card.
Boston Market -- It's open on Thanksgiving, so if you're an early shopper and don't have time to cook a traditional feast, you can take advantage of the Boston Market Thanksgiving meal, which the chain says costs $27.83 less than an equivalent meal at a grocery store. Plus, you're saving time and energy.
Bubba Gump Shrimp Co. -- Same deal again -- buy a $50 gift card and get a $10 bonus card. Gift cards must be purchased by Dec. 24, and reward cards are valid from Jan. 2, 2016 through May 31, 2016.
Buca di Beppo -- Register for the Buca di Beppo eClub before Nov. 30 and get a free plate of bucannoli -- a meaty version of the Italian dessert that features sausage instead of creamy filling.
California Pizza Kitchen -- Get a $10 promotional card when you spend $50 on gift cards. Purchases must be made by Dec. 29, and promo cards are good from Jan. 11-Feb. 28, 2016.
Carl's Jr. -- Black Friday is a good day for burger fans. The restaurant has a coupon for $1 off a Tex Mex Bacon Thickburger Combo and a free small peach papaya green sweetened ice tea.
Carrabba's -- Take 15 percent off your entire lunch or dinner check with this coupon, which lasts through Dec. 13.
Carvel -- The ice cream chain is offering $1 off a shake or Sundae Dasher until Nov. 29.
Hardees -- Get a coupon for a 1/3 pound original Thickburger with every $20 gift card purchase. This deal is good through Dec. 27.
LongHorn Steakhouse -- The chain is offering two coupons, one for lunch and one for dinner. At lunch, get $3 off the check when you buy two adult lunch entrees. For dinner, get a free appetizer or dessert when you buy two adult dinner entrees.
Olive Garden -- Buy a $50 gift card and get a $10 bonus card through Jan. 3, 2016. Plus, if you sign up for Olive Garden's eClub, you can get a free appetizer or dessert with the purchase of two adult entrees.
Papa John's Pizza -- If you buy a $25 gift card before Dec. 27, you get a free, large, one-topping pizza.
Red Lobster -- Seafood lovers can get a free appetizer or dessert on Black Friday by registering for the Fresh Catch Club. Red Lobster's weekday afternoon $7.99 deals will apply.
Rita's Italian Ice -- The frozen dessert chain is giving away a free Treat Certificate when you buy a $15 gift card. The treat certificate is good for a regular-sized Italian ice, frozen custard, gelati, Misto, Blendini, All-Custard Blendini, frozen drink, milkshake or sundae.
Stevi B's Pizza Buffet -- The chain is offering a 10 percent discount coupon that you can use on everything through Nov. 30.
TGI Fridays -- If you sign up for a TGI Fridays Stripes club membership , you'll get an email coupon for a free appetizer or dessert. Black Friday shoppers can also get a special coupon to skip the lines, which could come in handy if you're looking for a quick bite after an intense shopping session.
© Copyright IBTimes 2023. All rights reserved.
FOLLOW MORE IBT NEWS ON THE BELOW CHANNELS