Black History Month Quotes: Inspirational Sayings By Famous African-Americans
Black History Month, also known as African-American History Month, is celebrated annually to commemorate the accomplishments, contributions and also to raise awareness about black figures throughout history.
Every year since 1976, presidents have issued national decrees with each year's themes. In 2018, the theme was "African Americans in Times of War" and honored the centennial of the end of the First World War. The theme for 2019's Black History Month, which will be observed from Friday, is "Black Migrations" and it looks at the movement of the black people to new destinations and subsequently to newer and different social realities.
In honor of Black History Month 2019, here are a few inspiring quotes from prominent black leaders and personalities:
"You have to know what sparks the light in you so that you, in your own way, an illuminate the world." — Oprah Winfrey.
"The ultimate measure of a man is not where he stands in moments of comfort and convenience, but where he stands at times of challenge and controversy." — Martin Luther King Jr.
"Change will not come if we wait for some other person or if we wait for some time. We are the ones we've been waiting for." — Barack Obama
"My mission in life is not merely to survive but to thrive; and to do so with some passion, some compassion, some humor, some style." — Maya Angelou
"If there is a book you want to read, but it hasn't been written yet, then you must write it." — Toni Morrison
"You can't just sit there and wait for people to give you that golden dream. You've got to get out there and make it happen for yourself." — Diana Ross
"I had to make my own living and my own opportunity. But I made it! Don't sit down and wait for the opportunities to come. Get up and make them." — Madam C.J. Walker
"You are not obligated to win. You're obligated to keep trying to do the best you can every day." — Marian Wright Edelman
"Every great dream begins with a dreamer." — Harriet Tubman
"I hated every minute of training, but I said, 'Don't quit. Suffer now and live the rest of your life as a champion.'" — Muhammad Ali
"I always wanted to be somebody. If I made it, it's half because I was game enough to take a lot of punishment along the way and half because there were a lot of people who cared enough to help me." — Althea Gibson
"Success isn't about how much money you make; it's about the difference you make in people's lives." —Michelle Obama
"If everything was perfect, you would never learn and you would never grow." — Beyoncé Knowles
"Hate is too great a burden to bear. It just injures the hater more than it injures the hated." —Coretta Scott King
"Freedom is never given; it is won." — A. Phillip Randolf
"Have a vision. Be demanding." — Colin Powell
"We all have dreams. In order to make dreams come into reality, it takes an awful lot of determination, dedication, self-discipline and effort." — Jesse Owens
"Healing begins where the wounds are made." — Alice Walker
"The writer cannot expect to be excused from the task of reeducation and regeneration that must be done. In fact, he should march right in front." — Chinua Achebe
"There are times in life when, instead of complaining, you do something about your complaints." —Rita Dove
"Miracles happen all the time. We're here, aren't we?" — Marilyn Nelson
"Never be limited by other people's limited imaginations." —Dr. Mae Jemison
"We love because it's the only true adventure." — Nikki Giovanni
"When I was about eight, I decided that the most wonderful thing, next to a human being, was a book." — Margaret Walker
"Each person must live their life as a model for others." — Rosa Parks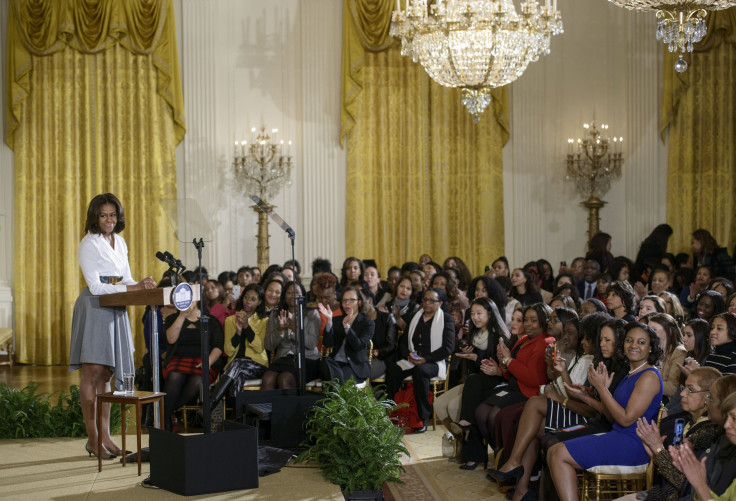 © Copyright IBTimes 2023. All rights reserved.