Black History Museum 2017: Trump Finally Visits New NMAAHC Smithsonian In Washington, DC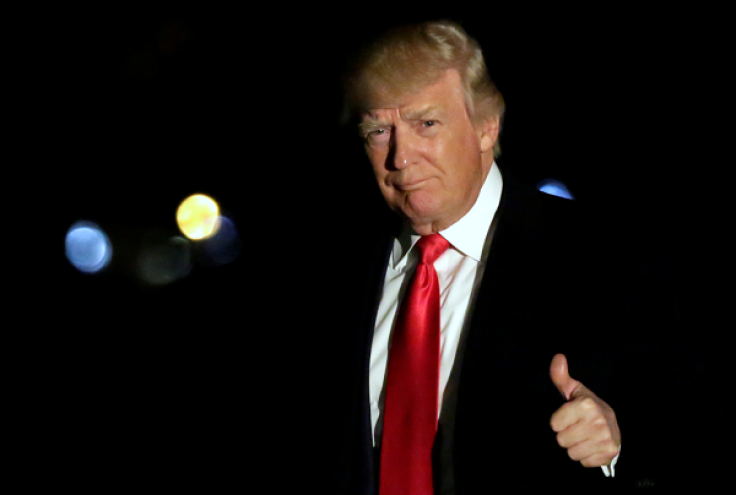 President Donald Trump was visiting the new Smithsonian's National Museum of African American History and Culture Tuesday. His visit to the museum, which opened back in September, came just days after his wife and first lady Melania Trump visited the museum Wednesday along with Israeli Prime Minister Benjamin Netanyahu's wife, Sara Netanyahu.
The president was supposed to visit the museum back in January during Martin Luther King Jr. Day celebrations. Due to scheduling conflicts and poor planning, Trump was unable to attend at the time. However, he still managed to make time for a museum trip during Black History Month. Trump started out the historic month by hosting events at the White House with African-American members of his administration including Housing and Urban Development nominee Ben Carson and White House staffer Omarosa Manigault.
Trump was just one of more than a million people to visit the museum since it opened Sept. 24, the museum said in a statement Monday. Along with a slew of foot-traffic just four months after opening, the museum had the longest visiting time, with people averaging about six hours or more viewing exhibits on the weekend compared to the 75 minutes to two-hour timeframe people spend at most museums.
"The opening of the National Museum of African American History and Culture was a 13-year journey to foster a broader understanding of the black experience in a national and international context," Lonnie Bunch, the museum's founding director, said. "It has truly become a place of healing, reconciliation, and celebration where people can embrace, not only African American history and culture, but how that layered history has shaped America's identity."
The museum, which features 11 inaugural exhibits, was home to 3,000 objects signifying African-American history as well as educational programs including a Contemplative Court, theater, store and Sweet Home Café, which is a contender for the 2017 James Beard Foundation Awards for Best New Restaurant.
© Copyright IBTimes 2023. All rights reserved.