'Black Lightning' Season 1, Episode 7: Anissa Asks Jefferson To Train Her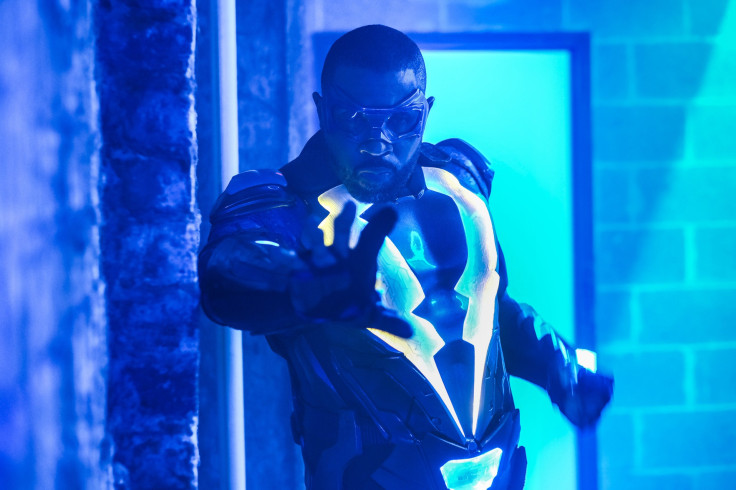 Anissa continues to come to terms with her new life as a metahuman in the next episode of "Black Lightning."
According to the synopsis for Season 1, episode 7 of the CW series, Anissa (Nafessa Williams) continues to find herself in the new normal. In the trailer for the hour, Anissa seemingly asks his dad Jefferson (Cress Williams) to teach her how she can control her newfound powers much better. "Show me how to do this," an enthusiastic Anissa asks her dad in the promo clip.
After learning that her dad is actually Black Lightning, Anissa also becomes more optimistic that Freeland can eventually get rid of The 100. "Together, dad and I could put an end to The 100 once and for all," she says in the trailer.
While it's unclear whether Jefferson and Lynn (Christine Adams) are going to let Anissa continue her life as a vigilante, the exes both agree in the trailer that they should protect their daughter no matter what.
Interestingly, even though Lynn has been very vocal about not wanting Jefferson to be a superhero, co-executive producer Charles Holland suggested that Anissa's addition to the equation may actually change Lynn's mind.
"In Lynn's case, she is concerned with what's best for the family — 'What's best for my children? What's best for my family as a unit?' It was her belief that his superhero adventuring was not what was best for the family — that is was a selfish act on his part," Holland told Variety. "However, once your child is involved in something, it changes the tenor of the conversation. I don't want to give anything away going forward other than to say there was a reason why it became clear to both parents at the same time. It's going to change the dynamic for the entire family."
Elsewhere in the next episode, Jefferson's pursuit for Tobias Whale (Marvin "Krondon" Jones III) continues. At the end of the trailer, Black Lightning comes face to face with Tobias' henchwoman Syonide (Charlbi Dean). And even though Syonide doesn't seem to have any superpowers like Black Lightning, she's clearly giving his boss' nemesis a good fight.
"Black Lightning" Season 1, episode 7, titled "Equinox: The Book of Fate," airs on Tuesday, March 6 at 9 p.m. EST on The CW. Watch the trailer for the episode below:
© Copyright IBTimes 2023. All rights reserved.