'Black Lightning' Spoilers: Anissa Conducts Dangerous Investigation In Season 1, Episode 4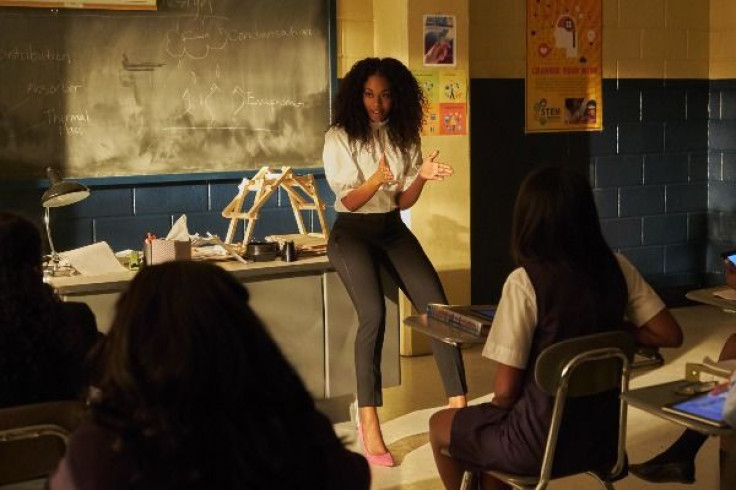 Anissa's investigative skills are put to test in the next episode of "Black Lightning."
According to the synopsis for Season 1, episode 4 of the CW series, Anissa (Nafessa Williams) investigates the new drug hitting the streets of Freeland.
As executive producer Sam Akil revealed to Entertainment Weekly last month, this new drug is called Green Light. "It will be the crux of the season in terms of how drugs enter a community, how a community is exploited, and Black Lightning (Jefferson Pierce) sort of working himself up the food chain of discovering where it comes from and who put it there," Akil said at the time.
"Where are they coming from? That's our goal: We're going to show where they come from," Akil told The Hollywood Reporter of why they added street drugs to the list of issues Black Lightning is going to deal with. "The series could easily be called Black Man's Paranoia, aka Salim's Paranoia, because I feel like a lot of these things are just dumped into these communities because it can be. Like the Opioid addiction, we know that pharmaceutical companies are just dumping that thing into these rural areas because these doctors are just writing scripts."
While Anissa doesn't seem to have any experience on dangerous street-level investigation, Jefferson's eldest daughter will likely do fine as she now has a better grasp of her powers. In the trailer for the episode, Anissa is seen attacking a couple of bad guys using her superhuman strength.
Anissa also contemplates making people pay for the wrong things they did using her newly discovered powers. She also defends Black Lightning in front of Inspector Henderson (Damon Gupton), much to Jefferson's delight. "What he's doing is heroic," Anissa says of Black Lightning over family dinner with Henderson.
Also in the trailer, Jefferson tells Gambi (James Remar) that Freeland is losing in the battle against The 100. But Gambi argues that they will only lose if they stop fighting.
Elsewhere in the episode, Black Lightning is recruited to rally against The 100. And familiar faces begin to reappear.
"Black Lightning" Season 1, episode 4, titled "Black Jesus," airs on Tuesday, Feb. 6 at 9 p.m. EST on The CW. Watch the trailer below:
© Copyright IBTimes 2023. All rights reserved.