'Black Panther: Wakanda Forever' Premiers In Nigeria; Director Ryan Coogler Explains Why
In a historic first, "Black Panther: Wakanda Forever" witnessed its official African premiere in Nigeria's Lagos on Sunday evening, days ahead of the film's theatrical release on Nov. 11.
A part of the Marvel Cinematic Universe (MCU), "Black Panther: Wakanda Forever" is written and directed by Ryan Coogler.
Coogler and some cast members of the second "Black Panther" installment visited Lagos to launch the continent-wide Marvel Studios' premiere, Premium Times reported.
The sequel to the $1.348 billion grossing (2018) box office hit played across multiple screens at Filmhouse Cinemas IMAX Lekki.
During a press conference held at Lagos Continental Hotel on Sunday morning, Coogler was asked why he chose Nigeria to kick off the film's campaign in Africa. Responding to the question, he said Lagos has a huge history and cultural significance for filmmakers.
Coogler, who is an African American, further revealed he recently took a genealogy test that revealed his lineage.
"If you know, like African American history, it's tough for us to trace our genetic lineage due to some purposeful things that happened to us during the transatlantic slave trade," the 36-year-old filmmaker said, according to All Africa.
He also recalled finding his heritage and lineage on "something called africanancestry.com" with the late Chadwick Boseman.
"It was specific about finding out where you have a heritage to know. So Chad had done his own, and he explained how it is done. So when I did mine, it came back as having lineage to a part of Cameroon, but mainly Yoruba lineage. It was something that I held on to and always wanted to know, to travel to Nigeria for that reason," Coogler said, as reported by the outlet.
He added several regions of Africa influenced the film; however, Nigerian culture presented a distinct energy that was hard to miss.
Coogler was also asked why several Nigerian and African artists were featured on the soundtrack album of the film. In response, he said his team wanted a distinctive representation of various genres and music spaces on the album.
"Music is critical to film as a medium. The film is a combination of a lot of different mediums. I'm trying to get a form of sound design, production design at, like, all of these things, you know, all the artboards representing the music is a massive part of it," Coogler, who produced the music album, pointed out. "We were able to line up a great collaboration. And we wanted to do something different on this particular project, where to get, you know, more into the continent."
"Black Panther: Wakanda Forever" stars Lupita Nyong'o, Danai Gurira, Winston Duke, Martin Freeman, Letitia Wright, Angela Bassett, and Dominique Thorne, among others. The film also introduces Tenoch Huerta Mejía as Namor, king of a hidden undersea nation.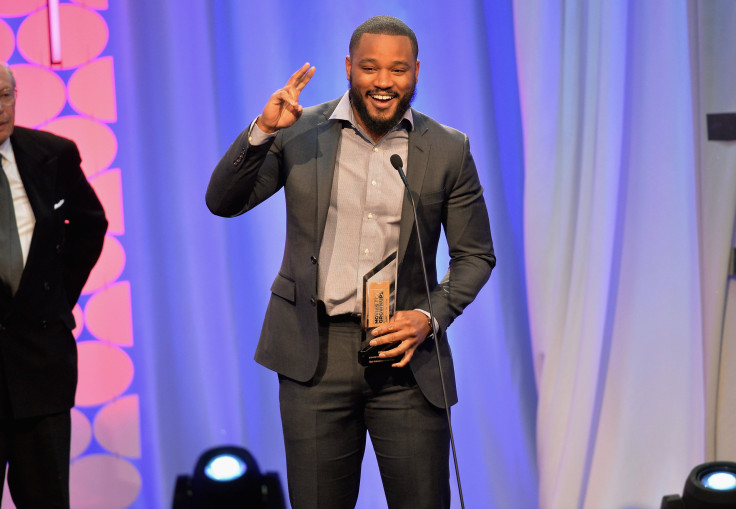 © Copyright IBTimes 2023. All rights reserved.
FOLLOW MORE IBT NEWS ON THE BELOW CHANNELS