Chadwick Boseman's Widow Simone Talks Battle With Grief, Continuing 'Black Panther' Star's Legacy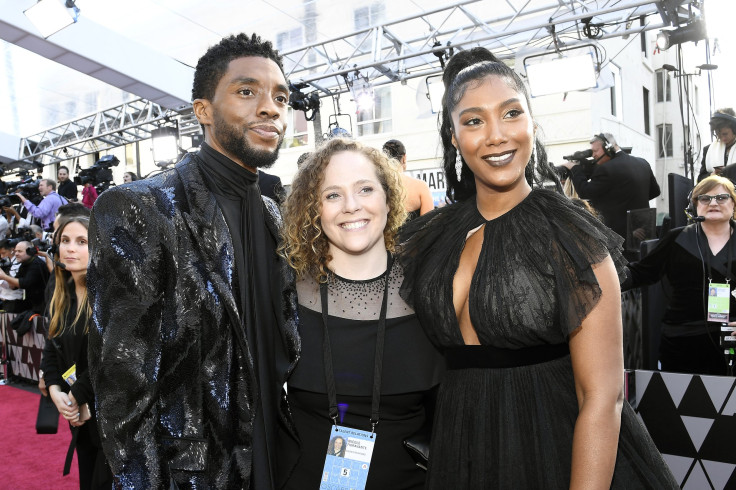 KEY POINTS
Chadwick Boseman's widow Simone said her late husband "very clearly still has a huge impact on people"
Simone said she and the "Black Panther" cast "continue moving with [Boseman's] ideals and with his beliefs"
Boseman died of colon cancer at 43 in August 2020
Chadwick Boseman's widow, Simone Ledward Boseman, has opened up about her "lifelong battle" with grief and how she and her late husband's "Black Panther" co-stars are continuing his legacy.
Simone joined the cast of "Black Panther: Wakanda Forever" for a special screening of the film at the National Museum of African American History and Culture Sunday to honor the late actor.
She spoke with Entertainment Tonight at the event and reflected on how the "21 Bridges" star continues to touch lives two years after he died of colon cancer at 43.
"It all is [a nod to Chadwick]," Simone told ET. "Chad very clearly still has a huge impact on people, and all we want to do is make sure that that legacy continues and we continue giving back and we continue moving with his ideals and with his beliefs and uplifting the community."
Chadwick's portrayal of T'Challa, a.k.a the Black Panther, king of the technologically advanced African nation of Wakanda, played a major role in the movie's global and cultural impact, the outlet noted.
Following the actor's passing in late 2020, Marvel Studios decided not to recast Chadwick's role or digitally recreate his likeness in respect to his memory.
To honor Chadwick's legacy, "Wakanda Forever" was also rewritten to focus on the grieving of Wakanda after the death of their king instead of the evolution of King T'Challa as a leader.
Simone told ET that she continues to mourn the loss of her husband and that she's come to accept that grief is "a lifelong battle."
"[Grief] doesn't go away, it moves in, it takes a seat, [and] it says, 'Get used to me,'" she explained. "And I think you don't really get over anything, you just continue. You just learn how to carry this weight that you're now stuck with. Some days the weight feels heavier and some days it feels a little lighter, and even that lightness feels heavy in and of itself. So, it's complicated."
She added, "But I'm doing my best and the sun rises the next day and we have to keep moving."
In an interview on "Good Morning America" with Whoopi Goldberg, Simone said she considers herself lucky to have been with Chadwick. She shared that she met him as a "wonderful man" before he "ended up being a global superstar."
"I can't believe that I was so lucky," Simone said. "I can't believe that I got to love this person. And I also got them to love me too."
Chadwick's four-year battle with cancer was kept extremely private, and even close collaborators such as "Black Panther" helmer Ryan Coogler and "Da 5 Bloods" director Spike Lee were unaware of his health struggles.
Dr. Wayne A.I. Frederick, the president of Howard University, shared that Chadwick never let on that he was suffering from cancer when he met him for dinner in 2019 and asked about his weight loss.
"In his usual style, he gave a long, detailed answer, explaining that he was a vegetarian and was exercising and trying to take care of himself and do what he had to do," Frederick recalled, according to The Hollywood Reporter. "It was a very thoughtful response, never letting on that anything else was happening."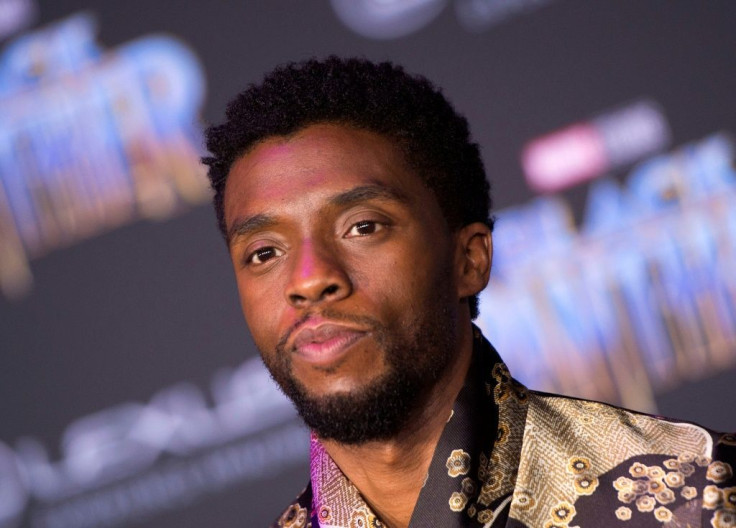 © Copyright IBTimes 2023. All rights reserved.
FOLLOW MORE IBT NEWS ON THE BELOW CHANNELS