BLACKPINK 7th Anniversary: Here's How Jennie, Jisoo, Rosé And Lisa Are Celebrating With BLINKS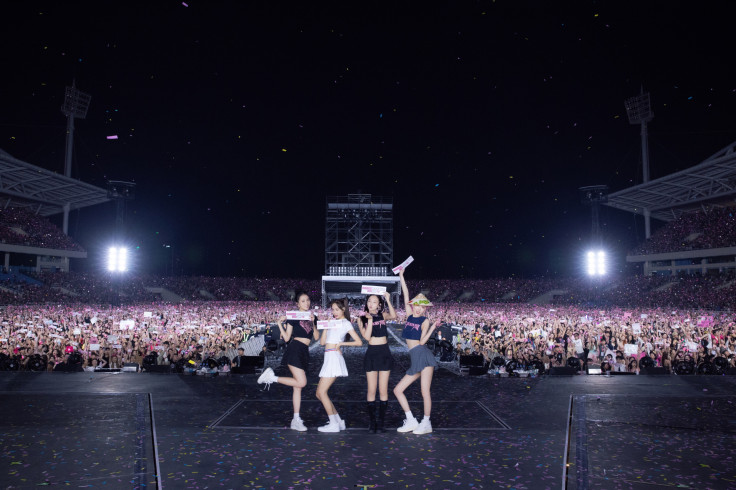 KEY POINTS
BLACKPINK is celebrating seven years in the K-Pop industry
BLACKPINK debuted under YG Entertainment in 2016
Jennie, Jisoo, Rosé and Lisa expressed gratitude to fans online
It's a big day for BLINKS worldwide because today marks the 7th anniversary since BLACKPINK debuted as a group in 2016.
Jennie, Jisoo, Rosé and Lisa have become some of the biggest names in the K-pop industry, and their fame continues to skyrocket. Over the years, the quartet has broken several Guinness World Record titles, released banger hits, gone on countless sold-out tours across the globe and bagged endorsement deals with the biggest luxury brands in the world.
To celebrate the milestone, each member took to their personal social media accounts to pen heartwarming messages for the fans — known as BLINKS — and thank them for their years of support.
Rosé and Jisoo may have also given subtle hints about whether or not they'll still be together in the future, especially after BLACPINK's contract officially expires with its longtime label, YG Entertainment.
The 28-year-old "Flower" singer shared a sweet photo of her and her bandmates on Instagram, which looked like a photo of them backstage as they were wearing their iconic pink-and-gold ensembles during the "Born Pink" world tour. For the caption, she wrote, "Happy 7th-anniversary BLINK and BLACKPINK. BLACKPINK is always in your area. LOVE YOU."
Aside from the photo, Jisoo shared a lengthy message on the quartet's official Weverse feed. There, she reminisced on the past years and how she felt happy to meet with Blinks globally during the world tour and was thankful for the overwhelming support.
"Happy 7th anniversary BLINKS! Wow... it's been 7 years since the number 8 has been special. There were lots of things that happened between the time when I felt my first flutter and now [that] I have become comfortable, and it makes me rethink if I expressed and delivered the grateful and loving feelings that I have," the singer began, according to an English translation from the Twitter fan account @BBU_BLACKPINK.
Jisoo mostly thanked the fans for their trust, love and support. She also revealed that she's been reading most of their stories through fan letters, and they inspire her to work hard and give her best on stage.
She continued, "I realized that BLINKS are the ones that [make] me move. Thank you. We always never know the future and there may be various events and thoughts that cross my mind, but I think what makes me strong is BLINKS' strong faith in me. BLINKS who made me strong for 7 years! I will become stronger in the future. Let's be together forever."
Ending the letter, Jisoo said she looks forward to celebrating BLACKPINK's 8th anniversary next year and assured fans that the groups will "become stronger, overcome obstacles, and improve while enjoying." She also thanked her bandmates for their friendship and promised to be together and protect them forever.
Jisoo also went live on Weverse to mark the occasion with the fans. Rosé tuned in and even commented to show support, asking fans to wait for their comeback and expressing her love.
The 26-year-old "On The Ground" hitmaker also went active on Instagram and Weverse, posting celebratory messages on both platforms. On the former, she posted a heartfelt message, saying that BLACKPINK was her biggest blessing in life and thanked the fans and the YG team, who believed in them for the past seven years.
"Thank you, BLACKPINK for being such a blessing in my life. I have really been able to experience everything and more than what I have ever dreamed of growing up as an aspiring artist. Thank you, thank you and thank you a thousand times. BLACKPINK, BLINKS, Teddy, YG entertainment, and everyone else who believed in @blackpinkofficial for the past seven years. My heart is so full. I cannot express my gratitude for every [single] person who has been a part of this seven-year journey with us four," she wrote, attaching a series of photos of the quartet, including each member's baby pictures.
As for Lisa and Jennie, they kept their messages short but sweet, mostly thanking the fans and members for their love and support. They also posted some of their favorite moments and photos as BLACKPINK on their personal Instagram accounts.
"7 Years with @blackpinkofficial 🤍 I love us, I love Blackpink I love BLINKS," Jennie captioned her post.
On the other hand, Lisa wrote, "Happy 7th anniversary to me and my 3 amazing girls @blackpinkofficial 7 is one of my favorite numbers, and I hope this year will be a lucky one for us. Love you girls and BLINKS so so much."
BLACKPINK and YG Entertainment have yet to release further details about whether or not they will be renewing the contract. However, the music label did say that fans could expect an update by September after the girls conclude the ongoing tour.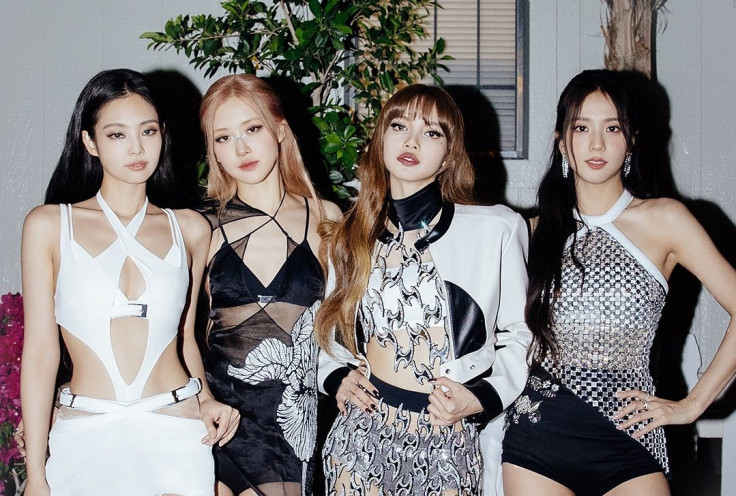 © Copyright IBTimes 2023. All rights reserved.