BLACKPINK To Crack Down On Fake Merch; Trademark Police Will Be At 'Born Pink' Finale Concert
KEY POINTS
BLACKPINK will hold its "Born Pink" finale concerts in Seoul this weekend
The Korean Intellectual Property Office's trademark police will be at the concert
They will patrol around subway stations and the entrance to the concert venue
The Korean Intellectual Property Office (KIPO)'s trademark police will be present and on the lookout for counterfeit BLACKPINK merchandise during the group's "Born Pink" finale concerts this weekend at the Gocheok Sky Dome in Seoul.
According to local media outlet Hankyung, the special trademark judicial police of the Korean Intellectual Property Office announced Thursday that it will crack down on BLACKPINK merchandise knockoffs by patrolling around subway stations and the main entrance to the "Born Pink" finale concert venue.
The crackdown will be carried out after monitoring was done last month, which revealed and confirmed that several counterfeit products related to BLACKPINK were being distributed and sold online.
As part of the preliminary measures, posts and accounts of counterfeit product sellers are being deleted. Counterfeit BLACKPINK products were also delisted from online sales platforms. With the help of entertainment agencies, KIPO will continue to crack down on fake merchandise, both online and offline, per Korea JoongAng Daily.
KIPO's trademark police will also reportedly conduct planned investigations into large-scale and habitual sellers selling counterfeit merchandise based on the information it collected during its monitoring.
"We hope that the crackdown will establish a culture of respect for genuine products," said Park Joo-yeon, the head of KIPO's trademark special judicial police division. "The Korean Intellectual Property Office will continue to monitor and crack down on trademark infringement related to K Culture," he added.
Meanwhile, BLACKPINK fans – more popularly known as BLINKS – can purchase official "Born Pink" merchandise of the "Born Pink" finale concerts in Seoul at YG Select's merchandise booth this weekend.
Included in the official merchandise are character clips, mini keyrings, backpack pouches, light stick cover sets, plush doll clothes, stickers, photo card covers, acrylic stands, official lightsticks, lightstick keyrings and bags, among many others.
The prices of BLACKPINK's official merchandise range from 5,000 KRW to 39,000 KRW.
BLACKPINK's "Born Pink" world tour, which kicked off in October 2022 at the KSPO Dome in Seoul, will officially end this weekend at the Gocheok Sky Dome.
The 2-day finale event comes after BLACKPINK's successful sold-out concerts during its "Born Pink" U.S. encore tour.
Because of selling out over 1.95 million concert tickets so far, BLACKPINK was reported as having the second biggest K-Pop world tour of all time, next to BTS' 2028 to 2019 "Love Yourself" tour, which recorded approximately 2.02 million spectators.
This milestone also makes BLACKPINK's "Born Pink" world tour the biggest K-Pop tour by a female K-Pop group.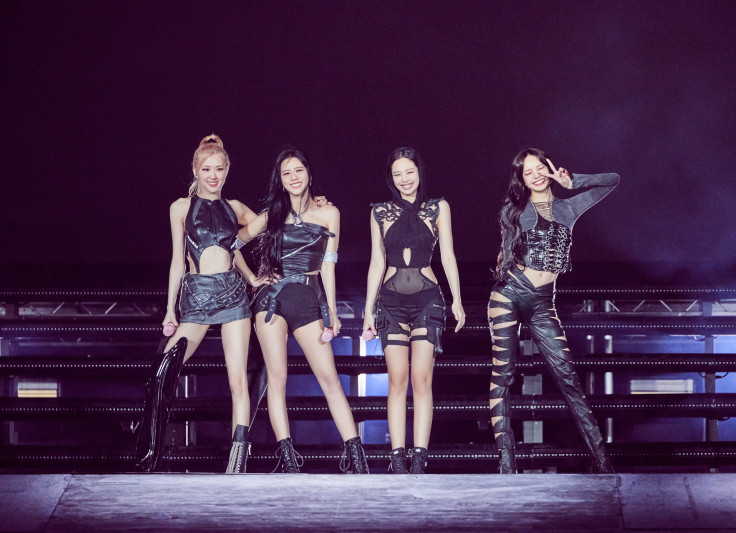 © Copyright IBTimes 2023. All rights reserved.