Was Jisoo Left Out Of BLACKPINK 'Born Pink' Pop-Up? 'Missing Signature' Experience Explained
KEY POINTS
BLACKPINK has a "Born Pink" pop-up experience in Seoul until Sunday
All the BLACKPINK members' mirrors have autographs except for Jisoo's
An official from YG Plus gave an explanation to clear out the speculations
Some BLACKPINK fans – more popularly known as BLINKS – wondered why only member Jisoo's autograph was missing from the mirror displays at the group's "Born Pink" pop-up experience near Hongdae in Seoul.
The pop-up displays, made in collaboration between BLACKPINK and graphic artist Verdy, showcased a limited edition capsule collection and an on-site photo zone, photo booth and four mirrors with Jennie, Lisa, Jisoo and Rosé's names. However, only the mirror of Jisoo had no autograph, which raised confusion for some fans who visited the pop-up.
According to Xports News, an official from YG Plus explained to the local media outlet why Jisoo's autograph was missing. "When an overseas pop-up was held, BLACKPINK members made a surprise visit to the site and signed [their] autographs. At that time, Jisoo was not there due to schedule reasons," the official explained.
"At that time, the members made a surprise visit without informing us of the schedule of their visit. It is not officially known whether the members will visit again this time, but they may visit as a surprise event," the official continued.
The BLACKPINK "Born Pink" pop-up in Seoul was opened for visitors starting Thursday and will last until Sunday. It is located near Hongdae at 82 Wausan-ro, Mapo-gu, Seoul. Its opening hours are from 11 a.m. to 8 p.m. KST.
American Express card members and their plus ones can access the pop-up one hour before its opening.
In other news, BLACKPINK will hold its "Born Pink" finale concerts at the Gocheok Sky Dome in Seoul this weekend. This comes after successfully finishing the group's "Born Pink" U.S. encore tour.
BLACKPINK's "Born Pink" world tour, which kicked off in October 2022 and will officially end this weekend, is the second biggest K-Pop world tour of all time.
The four-member girl group's second world tour reportedly recorded approximately 1.95 million spectators so far, according to a post on an online forum in South Korea. It comes next to BTS' 2018 to 2019 "Love Yourself" tour, which recorded approximately 2.02 million spectators.
However, BLACKPINK surpassed BIGBANG's 2015 to 2016 "MADE" world tour, which garnered approximately 1.5 million spectators.
In Seoulspace's previously published report of the biggest and highest-grossing K-Pop tours of all time in March, BLACKPINK wasn't included in the list yet. The list was dominated by world tours of second and third-generation K-Pop boy groups.
With the recent post on the online forum as the reference, BLACKPINK has overtaken EXO, TVXQ and BIGBANG's world tours on the list. This also makes "Born Pink" world tour the biggest K-Pop tour by a female K-Pop group.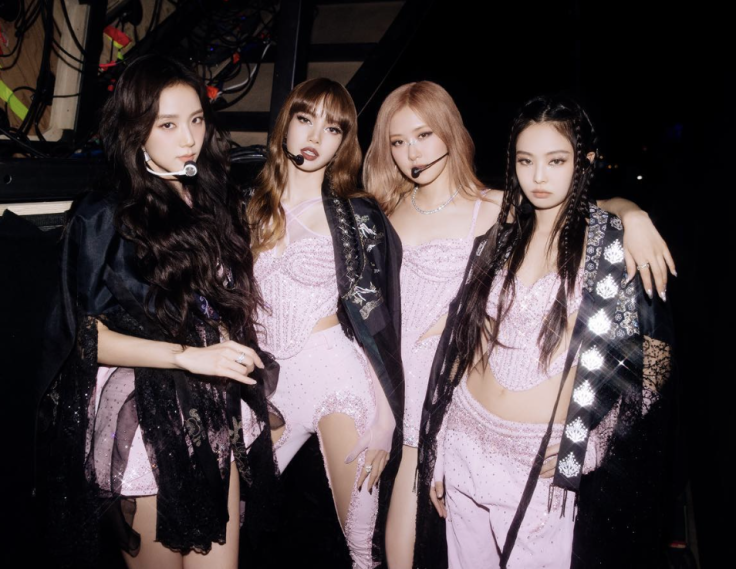 © Copyright IBTimes 2023. All rights reserved.