BLACKPINK Jennie Is Staying At A $7,800 Per Night Hotel: Here's What It Looks Like
KEY POINTS
BLACKPINK's Jennie took to Instagram to share photos from her little getaway while on tour
Jennie made four separate posts on Instagram so far to update fans with her day off photos
Featured in her getaway photos is the luxury five-star hotel and resort in Canyon Point, Utah
While on tour for BLACKPINK's "Born Pink" world tour encore in North America, member Jennie made the most of her days off and went on a "little quick getaway" in Utah.
The 27-year-old member of BLACKPINK posted on Instagram her first set of vacation photos on Friday. In the first photos she shared with her fans, she showed snaps of her heading off to Arizona and enjoying the view of the Grand Canyon.
In the next series of photos she posted, she included images of the resort she stayed in, selfies by the pool, her snack and even her pedicure.
Jennie's getaway photos were shared on an online forum in South Korea, with netizens discussing the per-night cost of the hotel and resort she stayed at.
Called Amangiri, a luxury five-star hotel and resort in Canyon Point, Utah, staying a night there can cost $4,200 to $7,800 depending on the villa's size and amenities and the date of stay.
"Wow. [That is] freaking expensive. This is the most beautiful hotel I've ever seen. It's small, cozy and secluded," commented one user.
"She just posted a photo with a plane that costs 50 million per trip to board, and you think she wouldn't be able to afford this?" commented another fan. A different user wrote, "At Jennie's level, she could even live there for a month."
"It looks so pretty! I'm glad Jennie got some time to relax for a bit. They deserve it after touring for a year," commented another one.
Amangiri is considered one of the most luxurious hotels in America. It's set in the desert, offering outstanding views of the canyons, mesas, ridges and gorges of the red-rock country. Its suites, villas and pavilions are just a stone's throw away from Bryce Canon and Zion National Park.
The accommodations in Amagiri brings guest a one-with-nature experience with the beautiful natural landscapes surrounding them.
Based on Jennie's posts, she may have stayed in Amangiri's desert pool suite or desert suite, which offers an overlooking view of the vast dunes and expansive desert.
In other news, BLACKPINK's Jennie and her bandmates will have the "Born Pink" finale concerts at the Gocheok Sky Dome in Seoul on Sept. 16 and 17. This will close the group's sold-out world tour, which kicked off in October 2022 at the KSPO Dome in Seoul.
Recently, BLACKPINK members Jisoo, Jennie, Lisa and Rosé performed at the Allegiant Stadium in Las Vegas, Oracle Park in San Francisco and Dodger Stadium in Los Angeles, the last stop of their "Born Pink" U.S. encore tour.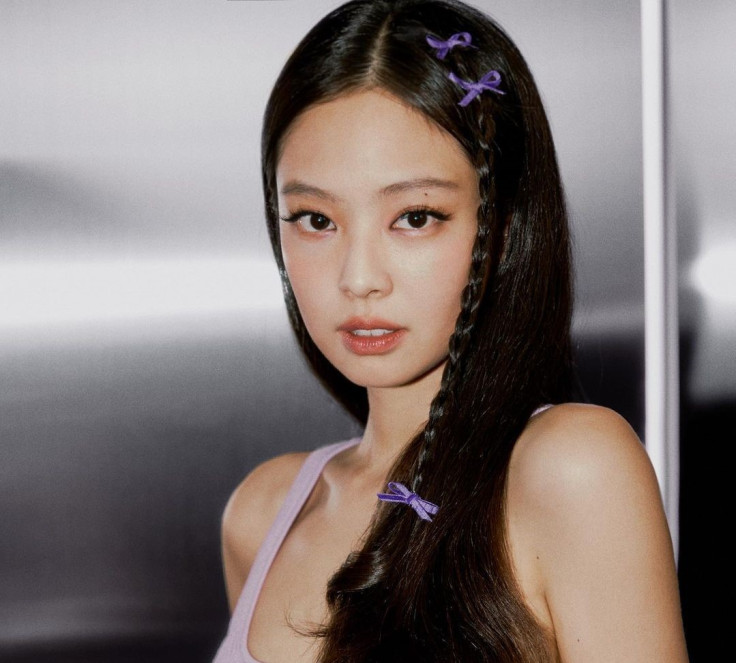 © Copyright IBTimes 2023. All rights reserved.