WATCH: BLACKPINK Backup Dancer Called 'Creepy' By Some BLINKS, Here's Why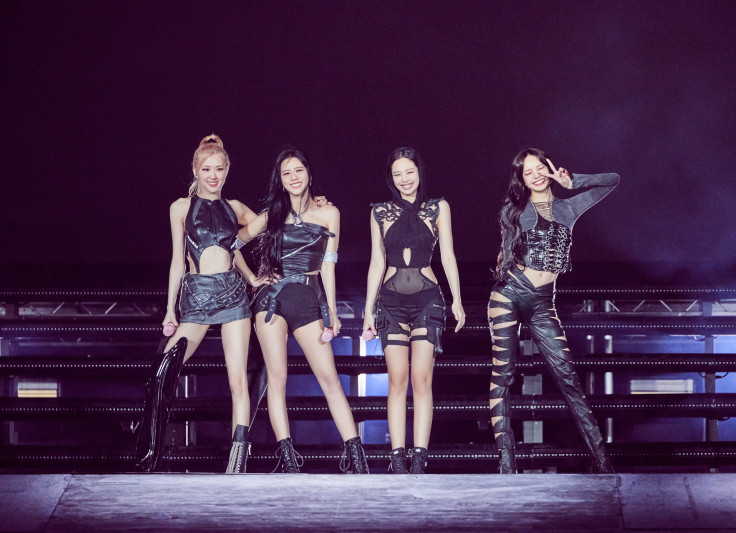 KEY POINTS
Some BLACKPINK clips recently went viral because of the group's male backup dancers
A BLINK uploaded a video compilation showing the alleged "creepy" behavior of one of the group's backup dancers
Some fans agreed while others argued the backup dancer's actions were part of the choreography
Some BLINKS – BLACKPINK's fans – shared compilation videos showing one of the group's male backup dancers and his alleged "creepy" behavior, sparking divided reactions from the fandom.
TikTok user @onceblinkstay uploaded a compilation video on TikTok on Aug. 3 with the caption, "I think it's so creepy," pertaining to BLACKPINK's male backup dancer.
The video has since gone viral with over 1.6 million views, 79,100 hearts, 9,900 bookmarks and 1,270 comments.
In the video's voiceover, the uploader claimed, "Recently, BLACKPINK is going viral because of their backup dancers. According to fans, there are several male backup dancers who are acting very suspicious."
In particular, BLINKS claimed that one of the male backup dancers looked at the BLACKPINK members and the audience with a sly facial expression on multiple occasions. He also allegedly eyed the members from head to toe.
The last clip even showed the male backup dancer looking at one of the members while smiling "creepily" and licking his lips.
In another video compilation uploaded by a different TikTok user, @staykpopstan, the male backup dancer in question's facial expressions showed a huge difference from the other dancers with neutral emotions.
The last clip of the video showed the male backup dancer next to Jennie as he looked at Rosé from head to toe with a sly smile. BLINKS claimed that Jennie was also suspicious of the dancer's behavior.
Some fans and netizens agreed with the uploaders' claims that the male backup dancer's expressions and actions were questionable and indeed "creepy."
"Honestly, I'm glad fans are looking out for the girls. The industry doesn't care a lot of times," said one user, while another commented, "I wish they were safe."
"[Oh my god] I feel so bad for them," commented a different fan, while another stated, "It is so creepy and suspicious."
"I am not a BLACKPINK fan, and I just saw this kind of video. I found it uncomfortably creepy because of the way [the backup dancer] is looking at her," opined another netizen.
Meanwhile, other BLINKS believed that the male backup dancers were acting as part of the performance and choreography.
"Aren't they supposed to do that? Like many dancers do that to act like they love the girl?" commented one user in defense of the backup dancers.
"You all know that dancers have to act on stage as part of the performance, right?" said another, while a third one commented, "It's just a performance. They are probably just acting."
"True dancers can relate because facial expressions are so important when you are dancing because it interprets the dance," said a different netizen.
"That is what you call PROFESSIONALISM. You fully commit to your passion for dancing, not just the steps and movements, but also connecting with everyone," commented a Jisoo fan account.
In other news, BLACKPINK will perform at the Dodger Stadium in Los Angeles on Saturday. After finishing the last leg of the group's "Born Pink" U.S. encore tour, the members will be holding the finale of their sold-out world tour in Seoul on Sept. 16 and 17.
BLINK membership ticket pre-sale will be on Aug. 29 and 30, while the general ticket selling will be on Sept. 1. Online concert ticket sales will open on Aug. 29.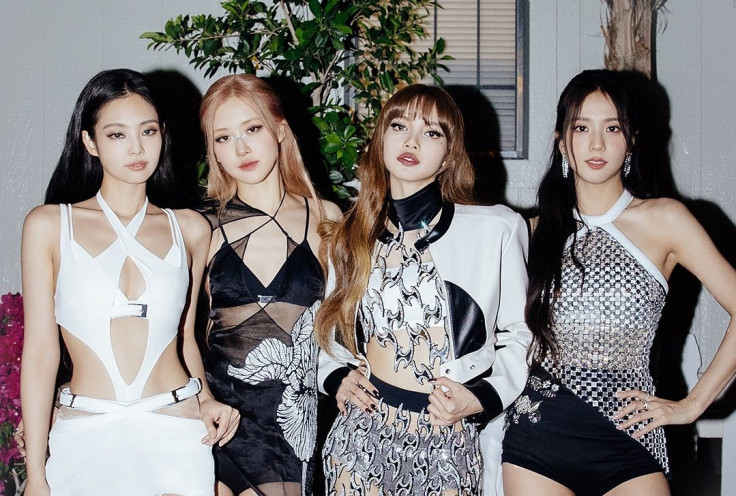 © Copyright IBTimes 2023. All rights reserved.