Blind Man Tasered: Colin Farmer, 61, Blindsided By Cop Then Tased While On The Ground [PHOTO]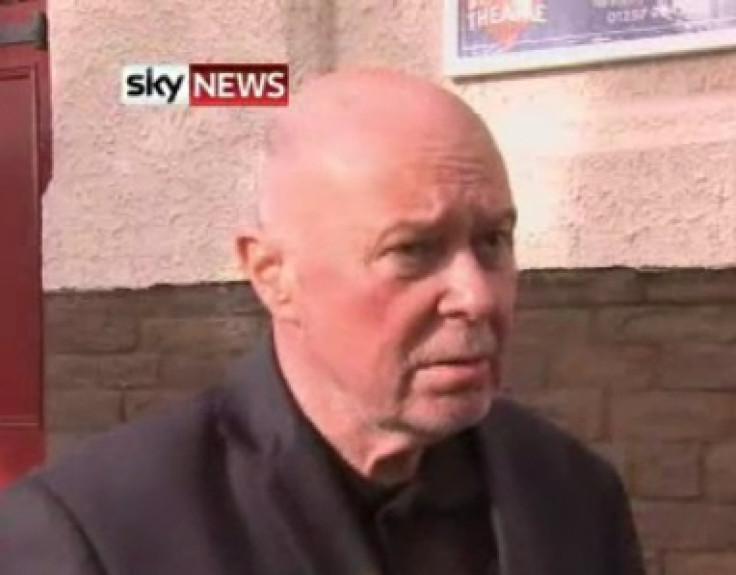 A blind man from Lancashire, England, was Tasered by police last Friday after an officer mistook his white cane for a samurai sword, reports say.
Multiple news outlets are reporting that 61-year-old Colin Farmer had to be rushed to the hospital after police used excessive force in the form of a 50,000 volt Taser gun.
In an interview with Sky News, Farmer tells the news outlet that the incident took place last Friday when he was on his way to a pub in the centre of Chorley. According to the victim, he was en route to the pub when he was stunned by police, who had received reports of a man walking through the town with a sword.
Farmer reportedly cried out "I'm blind! I'm blind!" while collapsing, but was still handcuffed by one of the officers, Sky News adds.
"I hit my head on the floor, then this policeman came around. I said 'I'm blind, I'm blind. I'm blind'."
Mr Farmer, who has suffered two strokes in the past, was later discharged from hospital, but told the Daily Telegraph, "I was absolutely terrified."
"I thought any second I'm going to have another stroke and this one will kill me."
According to the Associated Press, Lancashire police have expressed "deep regrets" over the horrible mishap.
"We have clearly put this man through a traumatic experience and we are extremely sorry for that," Chief Superintendent Stuart Williams told the BBC. "We have launched an urgent investigation to understand what lessons can be learned."
AP reports that a different man carrying a samurai sword was later arrested.
Farmer, who says the experience left his "shaking like a leaf and scared to go outside," is reportedly considering taking legal action against the police force, Sky News adds.
© Copyright IBTimes 2023. All rights reserved.