'Blindspot' Season 3 Spoilers: Jake And Zapata To Become A Couple?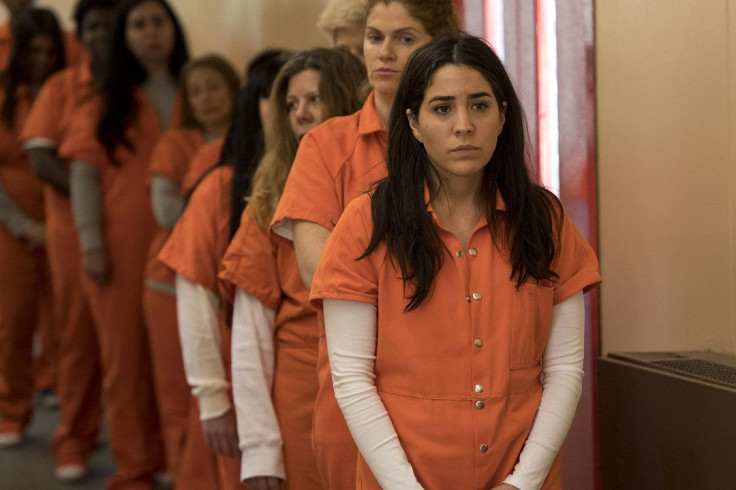 "Blindspot" Season 3 will see Zapata (Audrey Esparza) sharing multiple scenes with CIA deputy director Jake Keaton (Chad Donella).
However, despite their strong connection, it doesn't seem like their relationship will progress into anything romantic. While speaking with Entertainment Weekly, executive producer Martin Gero acknowledged the fact that Zapata and Jake could potentially be linked to each other. However, the EP said, "I don't think you're reading into things, but that's not somewhere we're thinking of going. He's really desperate to recruit her more than anything."
Read: Roman to become the new Big Bad in "Blindspot" Season 3
If Jake will be actively involved in Zapata's life in Season 3, the bigger question is whether or not the latter will choose to be part of the CIA or stay with Jane Doe (Jaimie Alexander) and Kurt Weller (Sullivan Stapleton) in the FBI.
Ahead of the Season 2 finale, Zapata was also depicted as one of the strongest people in Jane and Kurt's team. She was lying at the hospital after being shot, but she never slowed down. In an interview with the same publication last month, Gero explained, "We had a lot of talk about how there's the TV trope of the tough guy who pulls out his IV and walks out of the hospital to get back into the action. We hadn't really seen that with a woman in a while, so we thought it would be great to see Tasha be like, 'I'm not going to be in a hospital, to my own physical detriment.'"
Meanwhile, Gero also spoke with Collider about the other storylines fans can expect from Season 3. The EP confirmed that the upcoming episodes will somewhat serve as a reboot for the hit NBC series. Despite not mentioning anything about the show's low ratings, Gero said that he realized viewers wanted more information about Jane's tattoos. These storylines were very much at the center of Season 1.
"We're loathe to call it a reboot, but it is a reboot. It's a soft reboot for us. Our show runs on secrets. All of these reveals are incredibly important to the show, and we realized, very early on even in the first season, that by the end of Season 2, we were gonna know an awful lot about the characters," he said.
"Blindspot" Season 3 will premiere on NBC sometime in the fall.
© Copyright IBTimes 2023. All rights reserved.