Blockchain Analytics Platform Predicts Bitcoin, Ether Could Climb Higher, Reveals Reasons Behind Resurgence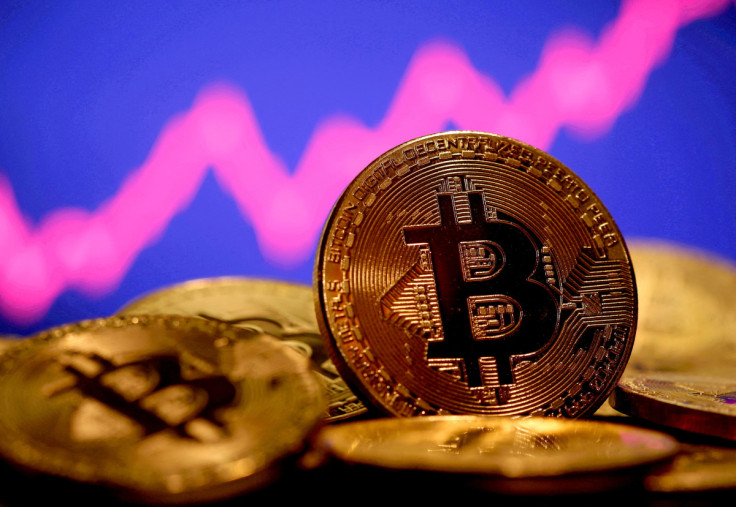 KEY POINTS
A reason for the Bitcoin price surge was the spot BTC ETF application by BlackRock
The blockchain analytics firm also pointed out a few other bullish signals driving the prices up like equities
BTC saw a 0.52% loss and was trading down at $29,951.22 as of 3:55 a.m. ET on Friday
Blockchain analytics firm Santiment has forecasted that Bitcoin (BTC), Ether (ETH) and the broader crypto market would surge higher, after revealing the reasons behind the resurgence of the world's largest crypto asset by market capitalization.
"Over the past week, market caps have absolutely exploded throughout cryptocurrency. And this is mainly due to exposure from many new entrants pouring into the crypto space like it's 2021 all over again," Santiment said in its latest blog discussing the resurgence of Bitcoin.
According to the blockchain analytics firm, Bitcoin's latest rally was sparked by the news of spot BTC ETF application by the New York-based multinational investment giant BlackRock and other traditional financial institutions trying to jump onto the bandwagon, taking a shot at the nascent industry.
ETFs are a bullish sign for the crypto market because of institutional investors, who are also the target market of the recently launched EDX Markets exchange backed by Wall Street giants Schwab, Citadel and Fidelity.
"With the emergence of (theoretically) more secure and simple ways for large capital investors to have exposure to crypto without actually having to own any, this has allowed more capital to enter the markets that have been starving for more entrants," the firm explained.
Santiment also pointed out a few other bullish signals like equities, which according to the blockchain analytics firm, will help push up the prices of Bitcoin, Ether and other crypto assets.
"Equities had been veering far and away ahead of crypto markets. And considering how closely tied these two sectors have been to one another, there likely would have been a bit of catch-up time even without all of this added exposure for investors," it claimed.
Another factor for the crypto market reawakening is the average trading returns for mid-term traders that are still closer to the opportunity than they are to danger zones.
With many traders still "underwater" on their cryptocurrency holdings, Santiment predicted more buying will most likely happen instead of selling, which will drive the price of crypto assets up.
"Traders are still well under water for most assets, and this surge has caught many off guard as they were taking profit. So even now, there could still be more 'meat on the bone'" Santiment explained.
Following its uptrend to above $30,000 price level on Thursday, Bitcoin has retreated to the $29,000 price zone.
BTC saw a 0.52% loss, and was trading down at $29,951.22 over the past 24 hours with a 24-hour trading volume down by 40.99% at $18 billion as of 3:55 a.m. ET on Friday, based on the latest data from CoinMarketCap.
© Copyright IBTimes 2023. All rights reserved.