Crypto Exchange Backed By Schwab, Fidelity, Citadel Launched; Bitcoin, Crypto Community React
KEY POINTS
The SEC sued Binance and Coinbase earlier this month
BlackRock applied for spot Bitcoin ETF, while Desutche Bank filed for crypto custody license in Germany
Bitcoin saw a 7.73% gain and was trading in the green zone at $28,840.78
The cryptocurrency community on Twitter reacted after Wall Street firms like Fidelity Digital Assets, Charles Schwab and Citadel Securities backed an institutional crypto exchange platform, dubbed EDX Markets, on Tuesday.
Just days after the U.S. Securities and Exchange Commission (SEC) sued two of the world's largest crypto exchange platforms, Binance and Coinbase, EDX Markets was launched, which earned a wide range of reaction from the crypto community on Twitter and impacted the value of Bitcoin, the largest crypto asset by market capitalization.
Described as a non-custodial cryptocurrency exchange platform, EDX Markets differentiates itself from customary cryptocurrency exchanges by not directly providing services to retail investors since it is centered on institutional traders, for now.
Moreover, it uses API or application programming interface, an app that establishes an online connection between a data provider and an end-user, and does not provide a front-end trading or trading graphical UI (user interface).
The announcement came on the heels of reports about Germany's largest bank, Deutsche Bank AG, filing for a crypto custody license with the country's markets regulator BaFIN and the filing of New York-based multinational investment company BlackRock for spot Bitcoin ETF.
The interest of traditional finance (TradFi) institutions in cryptocurrency underlines that the long-term institutional interest of these Wall Street giants has not flickered despite the collapse of Terra last May, the scandal created by FTX and the crypto winter that prolonged for over a year.
Bitcoin exploded on the news of EDX Markets' launch and skyrocketed to the $29,000 price level.
But, the crypto community has a different reaction and most of them are not pleased with the latest development despite its effect on Bitcoin.
Bobby Ong, the co-founder and COO of crypto data aggregator Coingecko, shared his opinion on the recent happenings in the industry.
"Bitcoin creeping back up towards $30k," he tweeted, adding that "Just 2 weeks ago it seems like crypto is ending with Binance & Coinbase being sued by [the] SEC and Tether having FUD yet again. Now it seems like TradFi can't stop getting involved with Blackrock's Bitcoin ETF application and the launch of EDX Exchange backed by Citadel, Fidelity & Charles Schwab. Such fun times, the volatility of this industry!"
Custodia Bank founder and CEO Caitlin Long tweeted, "Fidelity, Citadel, Charles Schwab launch EDX exchange, Blackrock files for Bitcoin ETF; US regulators cleared the field for them. US regulatory action isn't protecting investors. It's protecting incumbents."
Another Twitter user wrote, "The timing is so perfect, with #binance & #coinbase FUD and then this, I wonder if all of these are well co-ordinated?"
Bitcoin saw a 7.73% gain and was trading in the green zone at $28,840.78, with a 24-hour trading volume up by 78.49% at $26 billion as of 4:29 a.m. ET Wednesday, according to data from CoinMarketCap.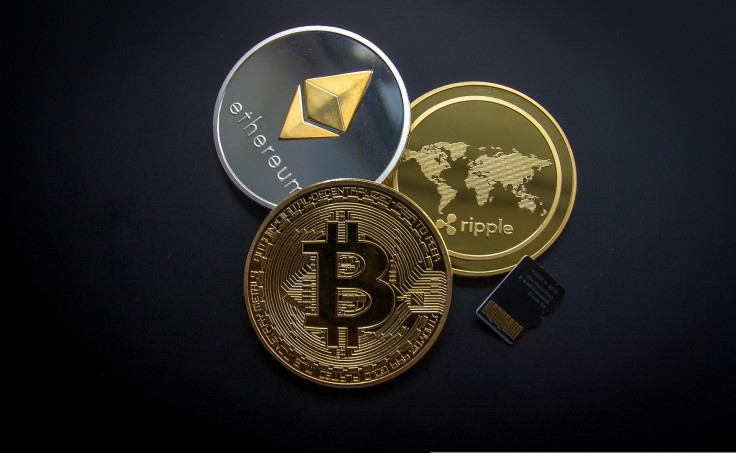 © Copyright IBTimes 2023. All rights reserved.