SEC Crypto Lawsuits An Inside Job? Community Alleges Crackdown Designed For Takeover By TradFi Giants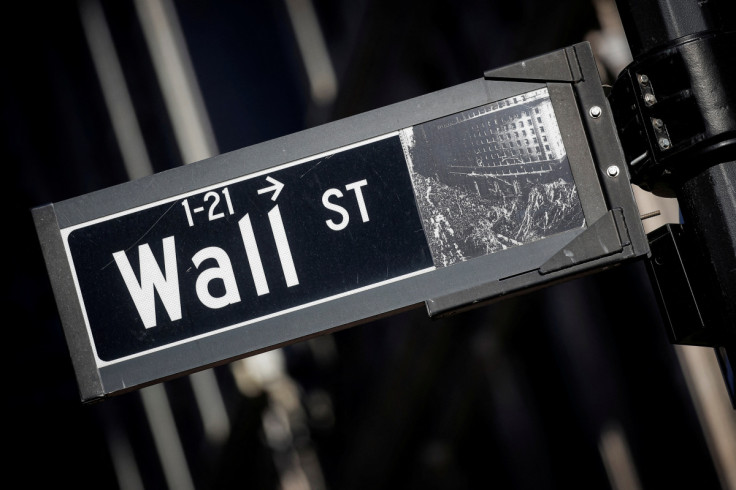 KEY POINTS
Lawsuits by the SEC against Binance and Coinbase have birthed speculations within the crypto community
Crypto personalites believe the lawsuits are some kind of an inside job
Some commentators think the lawsuits was some sort of a power play between U.S. regulators and Wall Street
The series of applications for crypto custody and spot Bitcoin ETF filed by major Wall Street giants has given way to several speculations, one of which claim the crypto lawsuits executed by the U.S. Securities and Exchange Commission (SEC) were an inside job to clear a path for traditional financial institutions to take over the cryptocurrency industry.
The applications filed over the past few days also caused an uptrend in the price of Bitcoin, the world's largest crypto asset by market capitalization.
Custodia Bank founder and CEO Caitlin Long perceived the regulatory enforcement by the SEC as a way of clearing the path of the Wall Street giants, and tweeted, "Fidelity, Citadel, Charles Schwab launch EDX exchange, Blackrock files for Bitcoin ETF; US regulators cleared the field for them. US regulatory action isn't protecting investors. It's protecting incumbents."
A Twitter user, who goes by the handle @PrestonPysh and co-founded the Investor's Podcast, suggested the recent development, involving traditional finance (TradFi) institutions jumping into the crypto bandwagon by wanting to offer services, highlighted an orchestrated move.
"I'm sorry, but after watching, Blackrock, Fidelity, Citadel, Schwab and now Deutsche Bank, all apply for #Bitcoin ETFs, spot exchanges, etc. only a few days after the SEC drops a TRO on Binance and sues Coinbase... how can't you think this entire past year was a giant inside job coordinated between the Wall Street parasites & government regulators so they could catch-up," his tweet read.
Mike Dudas, who is the co-founder and general partner of the crypto venture capital firm 6th Man Ventures, criticized the U.S. government for giving the crypto market to traditional finance institutions.
"The US government orchestrating an attack on coinbase while trying to give the market to BlackRock, Invesco and Wisdomtree will reverberate as a grave error for decades. This was never about consumer protection but always about deep regulatory capture, We will never forget," his tweet read.
Meanwhile, crypto analyst Miles Deutscher noted in his tweet that TradFi was already taking over crypto.
"June 5-6: SEC files lawsuits against Binance and Coinbase. June 15: BlackRock files for spot $BTC ETF. June 20: Crypto exchange backed by Citadel, Schwab and Fidelity (EDX Markets) goes live. The TradFi takeover is here," he said in a tweet.
He also agreed to the tweet of the Twitter handle @brainyyield_ when they said, "It's publicly here. This was planned for sometime now. While retail panicked , they kept accumulating and planning."
While these are speculations and theories, industry watchers think these comments paint a sinister picture of a crafty power play between government regulators and Wall Street with the potential to turn the cryptocurrency upside down.
© Copyright IBTimes 2023. All rights reserved.