Blockchain Security Company Gives Shib Army New Reason To Feel Safe And Secure
The Shiba Inu community, more popularly known as the Shib Army, has a new reason to celebrate as a new report from a blockchain security company reveals a major reason SHIB holders should feel safe and secure.
In an industry where scams, phishing, hacks, rug pulls, scandals and exploits are nothing new, investing in crypto is a very risky endeavor. Certik - a blockchain security company centered on the Web3, cryptocurrency and decentralized finance (DeFi) industries - shared this week an interesting report that could put Shiba Inu holders at ease.
The company gave Shiba Inu a trust score of 93 and ranked it second to Polygon which has a score of 95 on its Certik Security Leaderboard. "The Trust Score delivers the simplicity users need to make informed decisions," the blockchain security company explained.
Shiba Inu now sits above other top crypto projects like Aave, ApeCoin, Decentraland, PancakeSwap and Axie Infinity. According to Certik, "the Security Leaderboard is designed to give users an at-a-glance view into the health and performance of a project by providing risk insights and security findings."
It is the blockchain security company's "new scoring mechanism aimed at simplifying the definition of crypto project risk, increasing transparency into scoring mechanisms and demonstrating market health." The service "uses a comprehensive set of signals, curated from code scanning analysis, on-chain security analytics, and machine learning to provide 24/7 monitoring of threats for crypto projects."
It is worth mentioning that this is not the first time Shiba Inu received a trust rating as a secure project from Certik. In May, the company rated the ShibaSwap, Shiba Inu's decentralized exchange (DEX), as the second most secure crypto project following the DEX's security rating of 95%.
It may be recalled that in Shytoshi Kusama's previous tease about the release date of the Shibarium, the pseudonymous lead developer of the Shiba Inu ecosystem used the hashtag lateapril.
For context, the #lateapril is a reference to the initial release window of the ShibaSwap. It was planned to roll out in the late part of April 2021. However, the security process took longer than expected which pushed the DEX launch to July 2021.
The delayed release, however, seemed a minor inconvenience since Certix hailed the decentralized exchange as among the top most secure projects in the industry.
As of 3:18 a.m. Wednesday, SHIB was trading down 3.32% at $0.00001005 with a 24-hour volume of $167,286,185, according to the latest data from CoinMarketCap.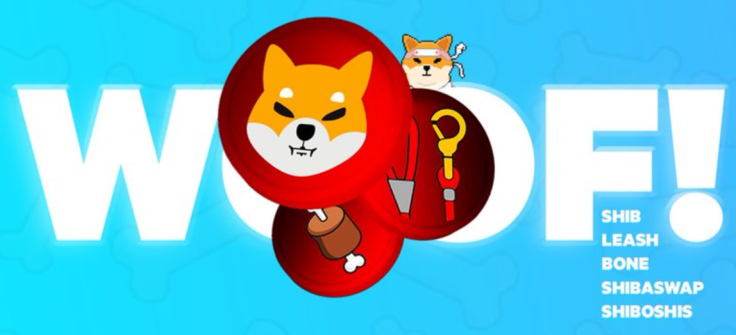 © Copyright IBTimes 2023. All rights reserved.