Blue Buckets To Raise Autism Awareness This Halloween, Mom's Viral Facebook Post Reads
Blue buckets can be used to raise autism awareness this Halloween, a viral Facebook post by the mother of a three-year-old boy read.
The social media post that was uploaded on Oct. 13 has been shared by 1,34,000 people and it received 35,000 reactions as of Friday morning. Through the post, Omairis Taylor explained why and how she is planning to use the blue bucket to signify that her son is nonverbal.
Taylor said last year she had a tough time explaining several people that her son cannot say, "trick or treat" before receiving a piece of candy. According to her, she was forcefully explaining the condition of her son to people multiple times.
"My son is 3 years old and has autism. He is nonverbal. Last year houses will wait for him to say TRICK OR TREAT in order for him to get a piece of candy and there I go explaining the situation for the next 5 blocks," the viral post read.
So, this year she decided to use a blue Halloween bucket to signify her son's condition. Through the public post, she urged everybody to encourage her son or anyone with autism to enjoy the day.
"This year we will be trying the BLUE BUCKET to signify he has autism. Please allow him (or anyone with a BLUE BUCKET) to enjoy this day and don't worry I'll still say TRICK OR TREAT for him, will get my mom candy tax later. This holiday is hard enough without any added stress. Thank you in advance," Taylor wrote on her Facebook page.
The viral post received several praises and many of the social media users also thanked the mother of sharing the idea. "That is so special and will help so many....," wrote a social media user.
"I have an adult daughter who would have probably loved this if it existed when she was young. I'll put a blue pumpkin on my porch, so families will know "we're here for you!!" wrote another Facebook user.
This is not the first time that blue Halloween buckets are being used by the parents to raise autism awareness. Last year, a non-profit autism advocacy organization called 'Autism Speaks' shared a similar message on Facebook.
"Trick or Treat....the BLUE BUCKET...if you see someone who appears to be an adult dressed up to trick or treat this year carrying this blue bucket, he's our son! His name is BJ & he is autistic. While he has the body of a 21-year-old, he loves Halloween. Please help us keep his spirit alive & happy. So when you see the blue bucket share a piece of candy. Spread awareness! These precious people are not too big to trick or treat," read the post.
The message was written by the mother of a 21-year-old boy, whose son has autism.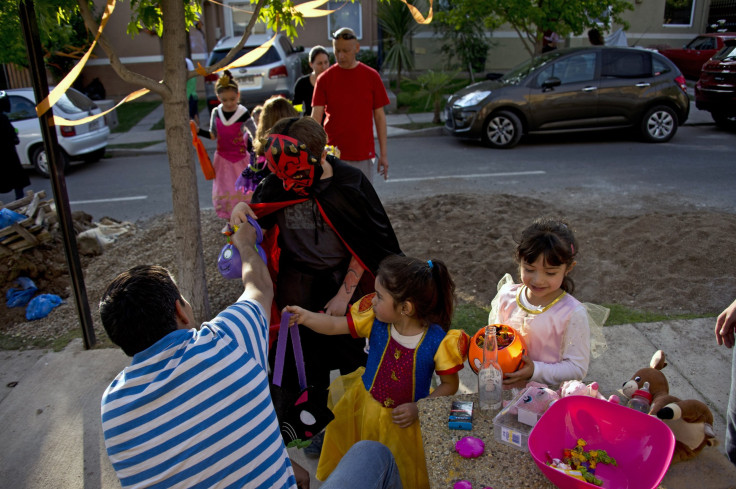 © Copyright IBTimes 2023. All rights reserved.