Bobbi Kristina Brown Update: Deborah Cox Hopes For Miracle; Singer Defends Whitney Houston Biopic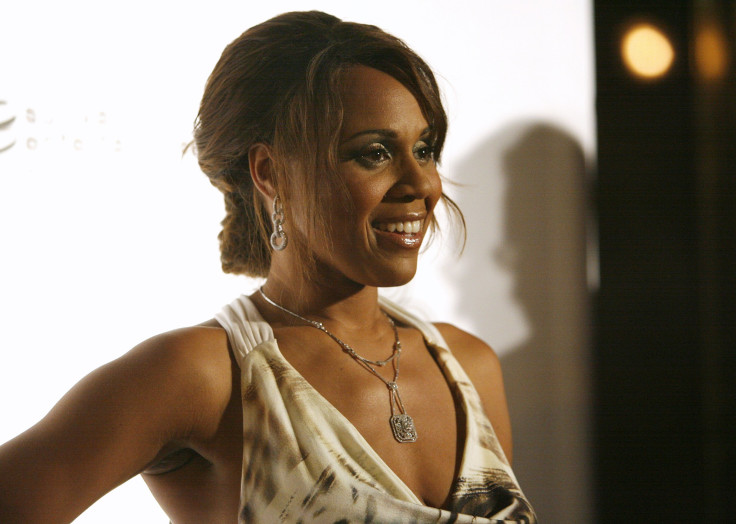 Canadian singer and songwriter Deborah Cox defended the biopic made for the late Whitney Houston and said she wanted a miracle to happen for Houston's daughter Bobbi Kristina Brown, who is currently being treated in a medically induced coma, Us Weekly reported Tuesday.
Cox recorded the vocals for "Whitney" -- Houston's biopic made by Lifetime -- which was slammed by many, including Houston's mother Cissy Houston. The biopic, which showed Whitney's relationship with husband Bobby Brown and the late singer's drug use, was premiered in January.
"There was a lot of mixed feelings. It is a sensitive thing, but it's a very complex situation," Cox, 40, told Us Weekly, adding: "I really just wanted to honor her and this was a way to do that. I've always loved her music so it was a great tribute."
"I didn't hear anything from the family. There was something between Lifetime and the family that was a bit awkward. ... But all of us as a team wanted to make sure the music sounded authentic," she added.
Cox, who is best known for her songs like "Things Just Ain't the Same" and "Nobody's Supposed to Be Here," said she thought about Bobbi Kristina often and hoped that the 22-year-old gets better. "It's very sad. I've said my prayers. I hope for a miracle," Cox told Us Weekly.
While Cox defended the movie "Whitney" and prayed for the betterment of Bobbi Kristina, she is not considered to be close to the family. The movie's director Angela Bassett was also slammed by Bobbi Kristina earlier in June, who was refused the role to play her mother in the biopic. Bassett had reportedly said she wanted somebody with experience for the role, even though many people argued that Bobbi Kristina would have been the best choice since she knew her mother better than others.
"I did not think about casting her. And probably for a number of reasons, you know. One being that she's not an actress. I know she's acted here and there. I know she's been on their family's reality show, but she's not an actress and acting is a craft," Bassett had said at the time, according to the Inquisitr.
Bobbi Kristina was hospitalized on Jan. 31 and was admitted at Emory University Hospital after she was found unconscious in a bathtub at her Atlanta home. She was later moved to Dekalb Medical facility, where she is now being treated in a private room. Her boyfriend Nick Gordon, who is currently in a rehabilitation center, has not been allowed to visit her. Bobby Brown, who has been taking all medical decisions on behalf of his daughter, spent Friday and Saturday away from her due to his prior show commitments. He performed at the Soul Food Festival in Los Angeles, making his first public appearance since his daughter's hospitalization.
© Copyright IBTimes 2023. All rights reserved.