Bobbi Kristina Brown Update: Friend Claims Whitney Houston's Daughter And Nick Gordon Spent Over $1,000 A Day On Drugs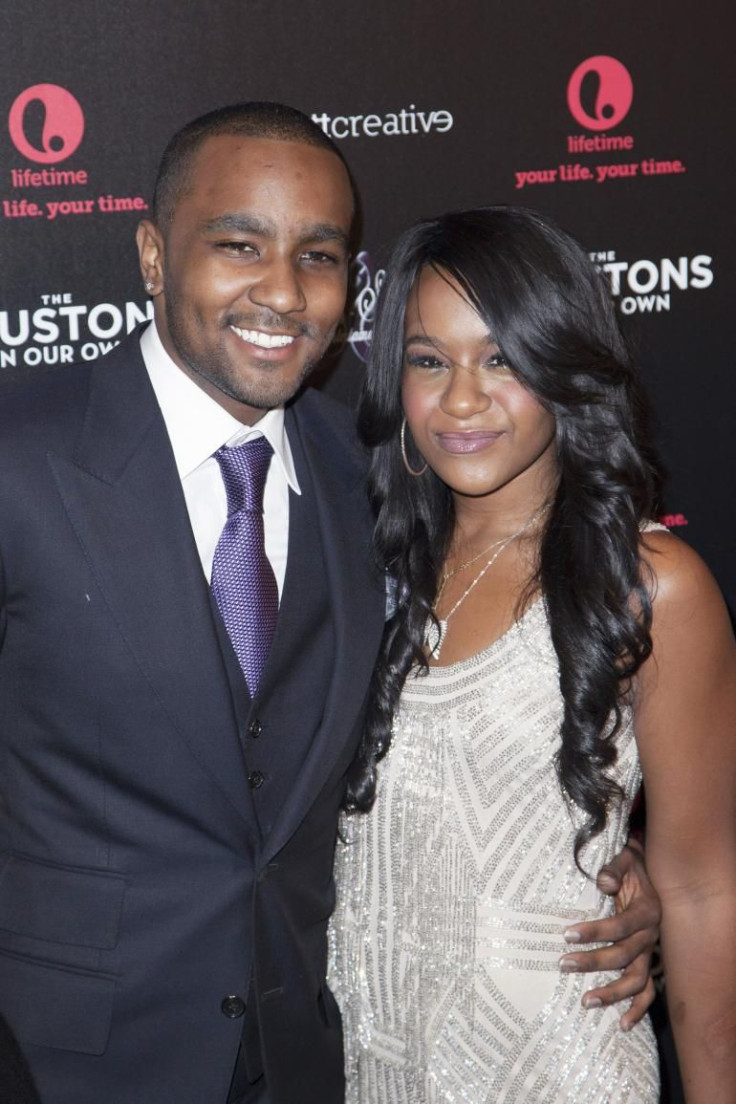 New reports accuse Bobbi Kristina Brown and boyfriend Nick Gordon of habitual drug use. A friend of hers from high school, Steven Stepho, claims that the couple used heroin, Xanax, marijuana and Roxicodone (a prescription narcotic) on a daily basis, according to The Sun (via Radar Online).
Bobbi Kristina, daughter of Bobby Brown and the late Whitney Houston, has been comatose since Jan. 31. She was found unresponsive in a bathtub in her suburban Atlanta home and has been in a medically induced coma since then. Authorities are investigating whether foul play was involved in Bobbi Kristina's injuries, and her aunt Leolah Brown claims that Gordon is being investigated for attempted murder.
Stepho's claims certainly won't help Gordon's case. According to the "friend," Bobbi Kristina and Gordon often had a strained relationship and were known to drop plenty of cash on their addictions. "It wasn't unusual for them to spend $1,000 a day on drugs," he said.
He also alleges that Gordon had a short temper with Bobbi Kristina, and that he had been manipulating her. "When Whitney died, Nick was left with nothing, so he knew he had to control Krissi to get access to the money," Stepho added. "She'd do whatever he told her. He was very manipulative and would even use the drugs to control her. They would argue a lot, and there were times when he would be violent with her and push her around."
Stepho lived with the couple for a few months and said the constant drug use led to Bobbi Kristina injuring herself. "There were times when it got really bad — they would be completely passed out for hours, just lying there on the bed," he continued. "There were times when she would be so knocked out she would burn herself with a cigarette and not even notice. She was always covered in cigarette burns."
Gordon has also been accused of being cruel to Bobbi Kristina. Stepho claims she would often cry over how Gordon treated her. "He'd talk to other girls and go out to strip clubs, which would really upset her. Then he'd shout at her and make everything seem like it was her fault," he said.
Since Bobbi Kristina entered the hospital, Gordon has reportedly been banned from visiting his girlfriend. His side of the story will air on "Dr. Phil" on Wednesday. According to a press release, the episode will be an "emotionally charged intervention" for Gordon's "drug and alcohol addiction." Gordon supposedly went into rehab after taping the episode.
© Copyright IBTimes 2023. All rights reserved.
FOLLOW MORE IBT NEWS ON THE BELOW CHANNELS