Bobbi Kristina Brown Update: Feud Continues; Cissy Houston Gets Slammed By Cousin Jerod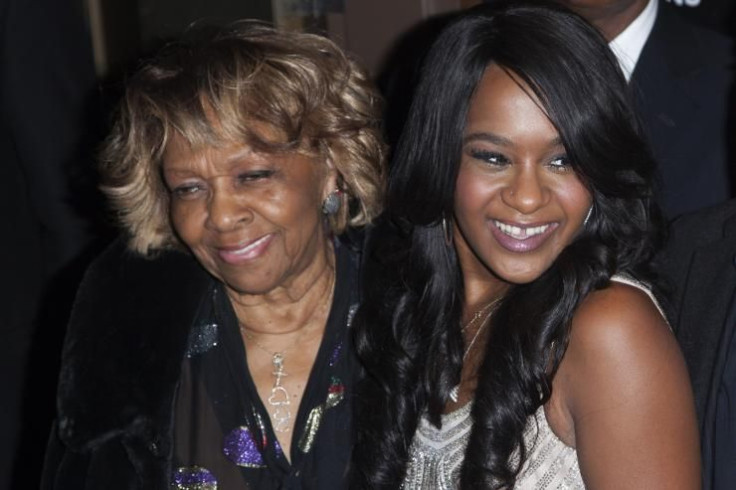 As the Browns and the Houstons continue to feud over Bobbi Kristina Brown -- who remains unresponsive after she was found unconscious in a bathtub in her Atlanta home nearly four months ago -- cousin Jerod Brown took to Facebook to slam grandmother Cissy Houston. Brown seemed to write about comments Houston made about there not being much hope for her granddaughter.
He wasn't ambiguous about his post, and directly addressed Houston Thursday. His note, in full, is posted below:
"Cissy: So now the blame of auntie Whitney is my uncle Bobby? No disrespect grandma Cissy, instead of you pointing fingers to a man that gave as much of himself as she did, a love neither one of us can digest, embrace, create, understand, or survive through, try pointing that same finger to find out what truly happen to auntie Whitney. Your daughter. Yet my uncle is bashed for keeping his daughter alive as long as he desires. A few family members including myself are bashed for asking the world to pray. You gave up along time ago. We, The Browns are built on true faith, and the results are remarkable."
Within minutes of being posted to Facebook, the post garnered dozens of likes. Most fans sent their cyber prayers to the Brown family.
Houston, a soul and gospel singer, said her granddaughter's life was in God's hands during an interview with "Entertainment Tonight" Monday. "She's not gone yet, but you know, whatever the Lord decides, I'm ready for her ... I have nothing to do with that. That's his job. It's his territory, you know? And I understand it," she said.
Bobbi Kristina -- or Krissy, as her family calls her -- remains at DeKalb Medical in Atlanta. Though her father, singer-rapper Bobby Brown, hopes for a full recovery, she reportedly suffered irreversible brain damage.
Follow me on Twitter @mariamzzarella
© Copyright IBTimes 2023. All rights reserved.