Bobbi Kristina Brown Update: Jerod Brown Prays For Sister, Praises Bobby Brown's Efforts To Save Daughter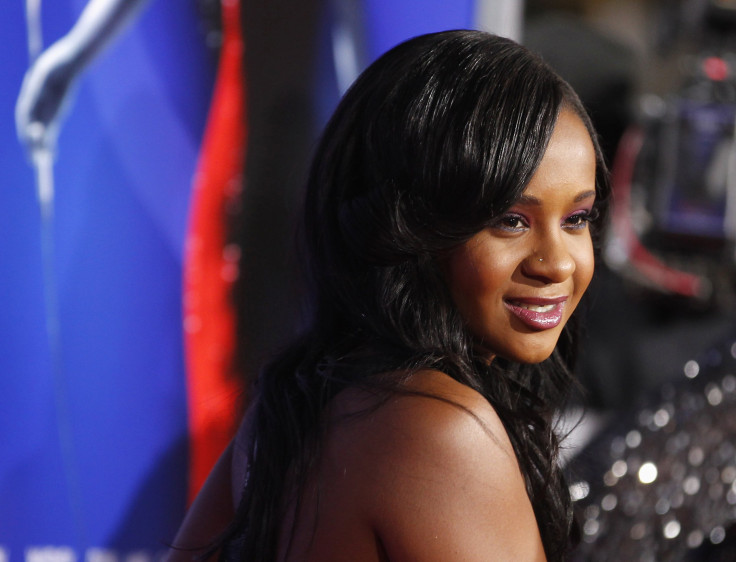 Jerod Brown, cousin of Bobbi Kristina Brown, posted a message on his Facebook account urging his fans to pray for his sister who remains unresponsive, more than four months since she was hospitalized in January. Jerod also praised his uncle Bobby Brown for his constant fight to save his 22-year-old daughter.
"I'm asking the world, every nation, every culture, every race, every human being to continue to speak life on my uncles daughter Bobbi Kristina and also send out a special prayer request for my uncle Bobby... PLEASE," Jerod wrote. "As you all know, my uncle B has overcomed some of the toughest obstacles in his life and now to see him fight to save his youngest daughter, me as a nephew tremendously hurts.
"Some still can't find the compassion to never give up on (not just a person you love) YOUR DAUGHTER! We all have flaws... We all get weak... But we all are human. Let's pray for strength for my uncle. Let Us ALL Speak Life on his daughter, my little cousin, BOBBI KRISTINA! I LOVE YOU UNCLE BOBBY," he wrote, captioning a photo of him with Bobby Brown.
A source close to the Brown family had reportedly said last week that Bobby Brown would "never" take Bobbi Kristina off life support if there was a chance she'd get better. "Bobby hears these reports, and it's annoying to him. He hates that people are just waiting for his daughter to die," the source told People magazine.
Bobbi Kristina, the daughter of Bobby Brown and the late Whitney Houston, was found unconscious in a bathtub in her Atlanta home on Jan. 31. The aspiring actress is currently at the DeKalb Medical facility in Atlanta where she was moved after spending weeks at Emory University Hospital.
Jerod, who had previously criticized Bobbi Kristina's grandmother, Cissy Houston, for her feud with Bobby Brown and for giving up on Bobbi Kristina, has started a new movement on social media with the hashtag #PrayForBK.
© Copyright IBTimes 2023. All rights reserved.