Bobby Flay Marriage Rumors 2015: Dean McDermott Offers Advice To Win Back Stephanie March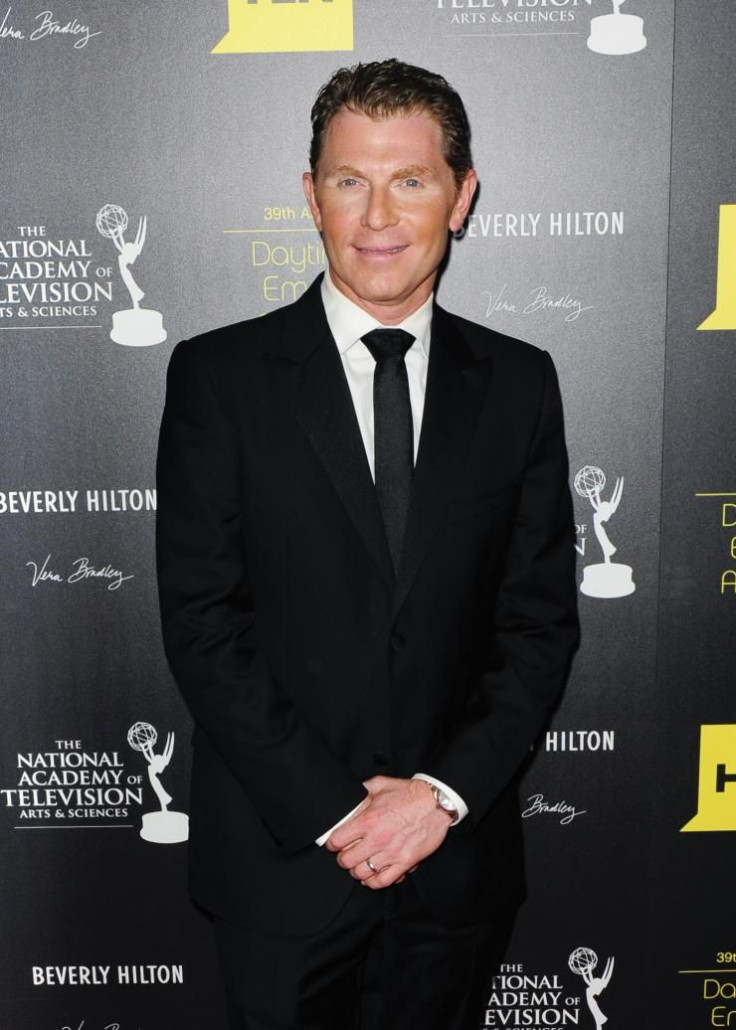 From one celebrity chef to another, Dean McDermott offered advice to Bobby Flay after the restaurateur filed for divorce from wife Stephanie March in early April. McDermott was caught cheating on wife Tori Spelling with mistress Emily Goodhand, and Flay has battled similar rumors the past two weeks. Even though Flay was the one who filed the papers, McDermott said he should serve March some great food to make up for the drama.
"He needs to make some get-out-of-jail meals for her," McDermott, who eventually reconciled with Spelling, told the Daily News Tuesday. "I would hope that they would be able to work things out because I was fortunate enough to be on that side of things working out."
But it seems like the couple is past working things out. Flay stands accused of having affairs with "Mad Men" actress January Jones and aspiring singer-actress Elyse Tirrell, who worked as a hostess at one of his restaurants. Tirrell has been dubbed the Monica Lewinsky of the food world, Radar Online said.
The celebrity chef, 50, denied the infidelity rumors. "We will continue to refrain from responding to the continued efforts by certain parties to spread rumors and innuendo," his rep told Us Weekly.
March, 40, is unhappy about her impending divorce being talked about in the media. "Stephanie is terribly upset by what she has been reading in the paper," March's attorney, Deborah Lans, told the mag. "I would say that what Bobby's lawyer and his friends are saying is a combination of speculation and projection on their part."
The "Law & Order: SVU" actress "hopes people will respect her privacy." "Stephanie has worked through all of this to maintain her privacy and her dignity," the lawyer added.
Flay and March were married for 10 years. They do not share any children.
Follow me on Twitter @mariamzzarella
© Copyright IBTimes 2023. All rights reserved.