Boeing Starts World Tour of 787 Dreamliner from Beijing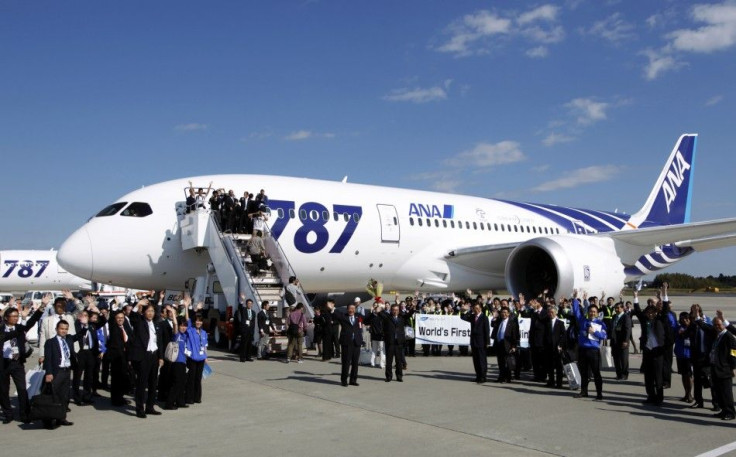 Boeing launched its six-month world tour of the new 787 Dreamliner jet from Beijing, China, Dec. 4.
The airplane is scheduled to remain in China till Dec.11 and will stop in places like Guangzhou and Haikou in order to host visits for customers, partners, and media and government officials. Apart from China, the tour is also expected to make stops in the Middle East and Africa.
Earlier, there was much speculation about the passenger jet when China Eastern Airlines Corp. decided to drop their order for buying the aircraft. Boeing officials maintained that the drop in order was nothing but an order conversion to buy 45 smaller 737 planes instead of the Dreamliner.
China is the biggest market for Boeing outside the United States.
Chinese airlines, including Air China, China Southern, Hainan Airlines and Xiamen Airlines, have been instrumental in bringing this game-changing airplane to the market, stated Ihssane Mounir, senior vice-president of Sales & Marketing for greater China and Korea, Boeing Commercial Airplanes.
According to reports by the Wall Street Journal, the Chicago-based company is seeking to raise the pace of 787 productions. Randy Tinseth, vice-president of marketing for Boeing's commercial aircraft division, has said the company still aims to reach its output target of 10 Dreamliners a month by the end of 2013, up from 2.5 a month currently.
Although the delivery dates have not been confirmed by Boeing, the company has already received orders by China Southern Airlines Ltd and Hong Kong Airlines Ltd for several Dreamliner jets.
© Copyright IBTimes 2023. All rights reserved.