'Bohemian Rhapsody': A Video History Of The Viral Sensation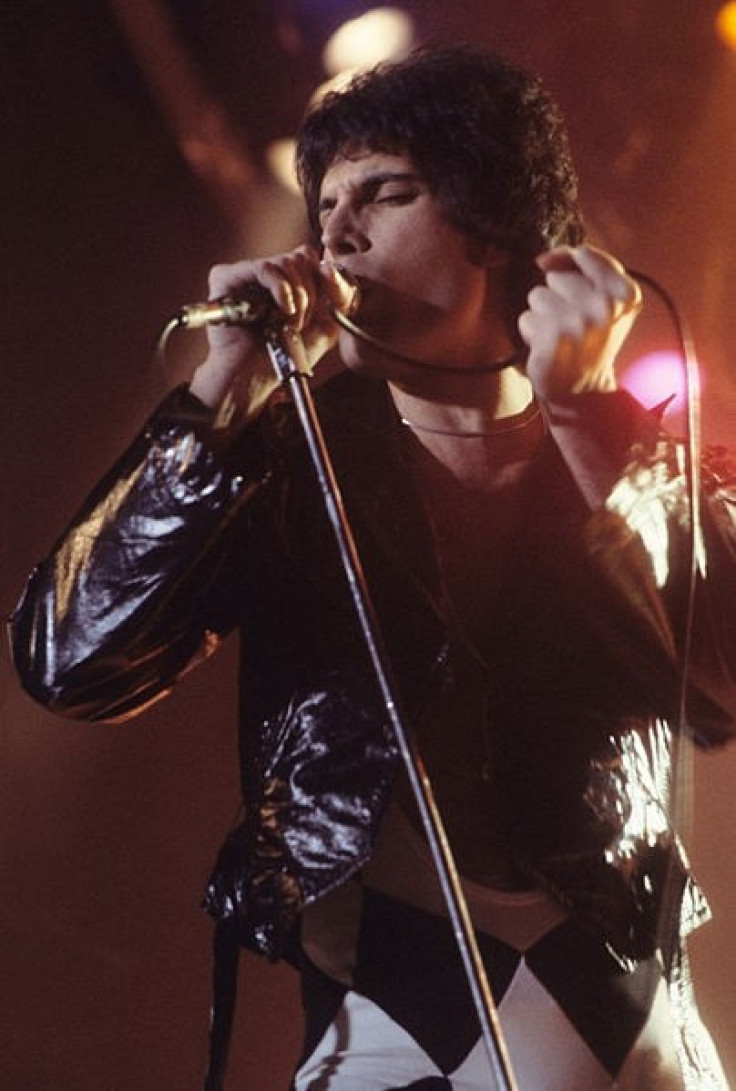 Queen's rock anthem Bohemian Rhapsody has enjoyed something of a pop cultural renaissance in recent months. The song was featured in a Las Vegas hotel commercial, sung on stage by a top American Idol contestant and -- most famously -- made the rounds in a viral video of a man arrested for drunk driving who belted out the entire song in a musical protest of his fate.
The genre-defying single was a hit when it was first released on Halloween in 1975, though the late Freddy Mercury and his fellow band members didn't expect it to catch on as much as it did. As the story goes, Bohemian Rhapsody came to Mercury in a dream. Immediately after waking, the double-jointed musician reached behind himself to pluck out the first notes on the piano he had fashioned into a headboard. And so the rhapsody was born.
Take a look at the way Bohemian Rhapsody has evolved on video since 1975.
The Original
Some consider the Bohemian Rhapsody video to be the first music video in history (even though it technically was not), and credit it with pioneering the format that would later be broadcast on MTV (which it kind of did). The six-minute promotional video, as it was called, was shot over only a few hours by director Bruce Gowers - at a budget of either £3,500 or £4,500 (the amount is disputed). Decades later, Queen received its first and only MTV Music Video Award in the Best Video From a Film category.
I think we'll go with a little Bohemian Rhapsody, gentlemen.
The now-classic scene of Mike Meyers and company lip synching Bohemian Rhapsody in Wayne's World - which was released just months after Freddy Mercury's death -- introduced Queen's oeuvre to a new generation of fans. The film's soundtrack, featuring the song, hit No. 1 on the Billboard album chart in 1992; the song itself reached No. 2 on the singles chart -- more than 15 years after its initial release.
The Muppets take Queen
In 2009, a Muppets video parody of Bohemian Rhapsody became a viral sensation, scoring more than 9 million hits in its first month. The video was the first produced for the Muppets Studio project, and features cameos by about every Muppet character you can think of. The video now has more than 26 million views on YouTube.
Holy Shatner
The most bizarre interpretation of Bohemian Rhapsody has got to be William Shatner's late 2011 interpretation, where the starship captain-turned-Priceline pitchman sing-talks the song as a celestial visage. Some might wish to be spared this monstrosity.
Just the right amount of wrong.
In this delightfully nonsensical commercial for the Cosmopolitan hotel in Las Vegas, a confrontation between poolside guests erupts into a rendition of Bohemian Rhapsody, with more and more people joining in as it goes on. We do not care if it does not make sense.
Physical violence is the least of my priorities.
Robert Wilkinson did not believe Canadian police were justified in arresting him on suspicion of drunk driving one night when he was picked up driving home drunk from after-work drinks. He expressed his objections with a nearly perfect rendition of Bohemian Rhapsody from the back of the squad car, complete with accurate sound effects during the musical interludes. Since the video went viral - it currently has more than 7 million hits on YouTube - he's been fired from his job (because of insurance purposes, as it involves driving) and told Canada's National Post that his life has generally been a slow burning hell.
World's Greatest Dad
Just this week, a video of a very cool dad and his very adorable children doing their morning routine has gone viral: Dad leads his young school-age children through a Bohemian Rhapsody car ride singalong to get them ready for the day. According to the cool dad, the drive to school almost exactly matches the length of the song. Check out the little guy in the car seat, who at first looks like he's just going through the motions, but later appears to be nailing the lyrics better than most adults can.
© Copyright IBTimes 2023. All rights reserved.