Boko Haram Violence: Christians Take Revenge Against Muslims In Nigeria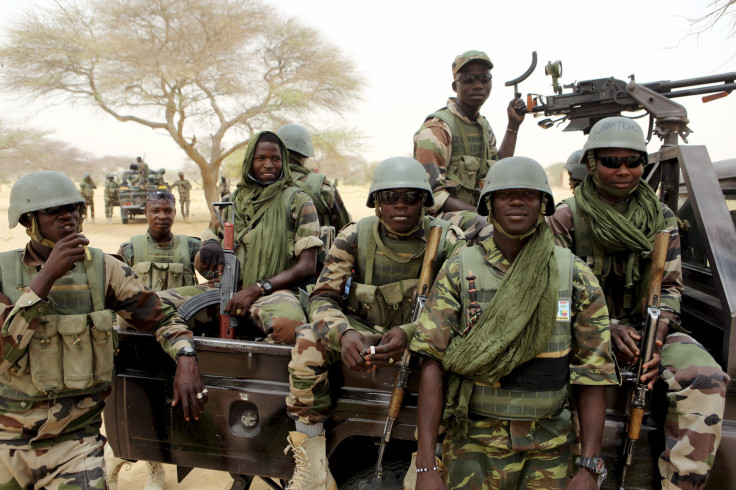 Christians are attacking Muslims in northern Nigeria in revenge for allegedly backing the Boko Haram militant group. The Nigerian government recently reclaimed some northern territories from Boko Haram, but some Muslim residents said they were afraid to return home because of harassment from their Christian neighbors, according to media reports.
One Muslim said a friend's wife was found floating in a river with her hands tied behind her back after she tried to hike through a Christian district. Salihi Ateequ, a member of the Adamawa State Muslim Council, said his sister was carrying an infant on her back when she was ambushed by Christians. Both were hacked to death.
"The Christians ... believe the Muslims invited Boko Haram to come and kill them," Ateequ said. "So now it's vengeance and every Muslim is a target."
Boko Haram militants have targeted Christian congregations and leaders in recent months, burning down churches and slaughtering villages. In all, Boko Haram has killed roughly 13,000 people and left millions more displaced during its six-year insurgency.
Dauda Bello, an imam and a member of the Adamawa Peace Initiative, said the insurgents were trying to drive a wedge between Christians and Muslims in Nigeria. Boko Haram roughly translates to "Western education is sin."
African leaders recently created a regional military alliance to wipe out Boko Haram. "In the face of the mounting and increasingly bloody attacks by the fundamentalists against Nigeria, Niger, Cameroon and Chad and the serious consequences for these countries, and the real risk of destabilizing western and central Africa, the two organizations (the Economic Community of West African States and the Economic Community of Central African States) have decided to take action," said a statement from ECCAS.
The Nigerian military in recent months has claimed successes against Boko Haram. "This morning, troops of the Nigerian Army along with support from the Nigerian Air Force, cleared the last camp of Boko Haram terrorists in Alagarno forest located between Kaga and Daboa local government areas of Borno, which link Yobe and Gombe states," Sani Usman, an army spokesman, said this week.
© Copyright IBTimes 2023. All rights reserved.