'Bold And The Beautiful' Spoilers: Will Hope Push Liam Away?
They have been struggling with their marriage ever since the alleged death of their baby daughter, and now, as she continues feeling guilt and grief over what happened, Hope may find herself willing to push Liam even further away on the Friday, April 19 episode of "The Bold and the Beautiful."
Liam (Scott Clifton) has been trying to reconnect with Hope (Annika Noelle) ever since they lost Beth after her birth on the CBS soap, and it's been a rough process for them since she isn't ready to move past the situation fully. In addition, since Steffy (Jacqueline MacInnes Wood) went to Paris with Kelly and Phoebe, she has been feeling guilty that their marriage is keeping him from both his biological daughter and Steffy's adopted baby. As a result, she's been trying to encourage him to go to France to see them, but he's resisted. Now, someone else may convince her to keep forcing him into it--because of a plan to split Hope and Liam up for good.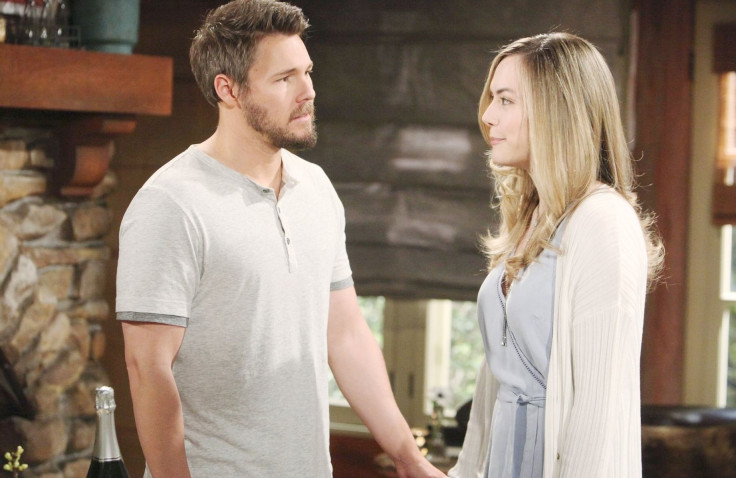 Thomas (Matthew Atkinson) has finally admitted he still has feelings for Hope—and now, he may try to seize the opportunity to be with her again by also stating that Liam heading to Paris to be with his sister is a good thing.
"Thomas thinks Hope should encourage Liam to visit Steffy and the girls in Paris," spoilers reveal.
Thomas knows that getting Liam and Hope apart could be the key to their marriage officially ending, because not only would it give him unlimited access to Hope without Liam there, but it puts him with Steffy, in a situation where Hope can't intervene.
However, Liam is refusing to give up on his marriage so easily and will seek some advice from Wyatt (Darin Brooks) and Sally (Courtney Hope) about how to get the spark back in an attempt to convince Hope they can still be together.
"Sally and Wyatt comfort Liam and he asks them for advice," spoilers state.
"The Bold and the Beautiful" airs weekdays at 1:30 p.m. EDT on CBS.
© Copyright IBTimes 2023. All rights reserved.